>…my Phal. bellina, that is. Why? See for yourself.
I am granted the delight to watch through the little wonder of an unfolding blossom.
Yesterday: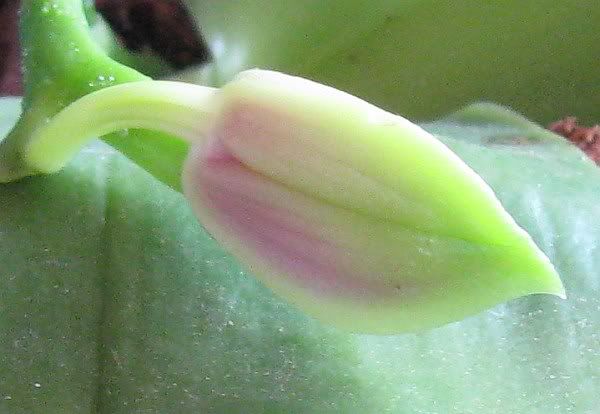 Around 10:00 this morning: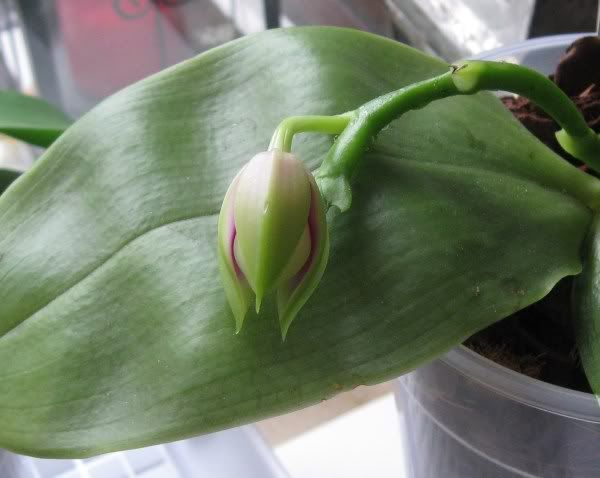 Do you think Hollywood needs a new "Alien" in the next five Minutes?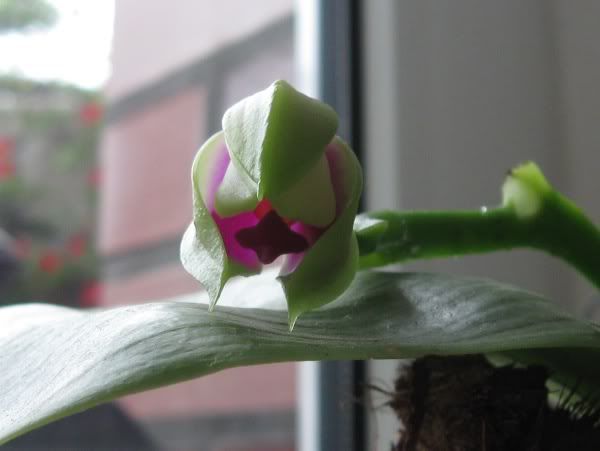 Now, at around 13:20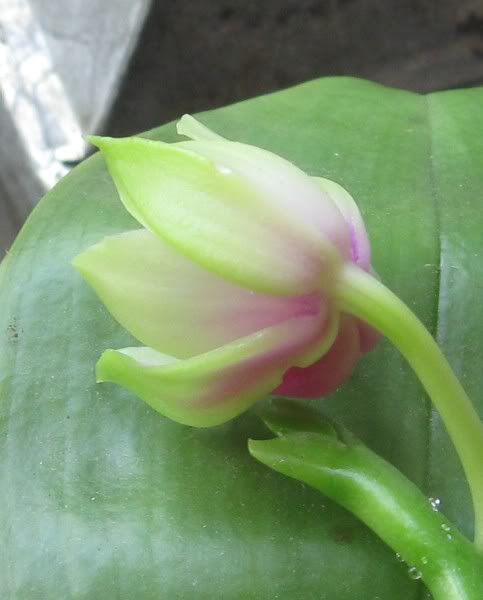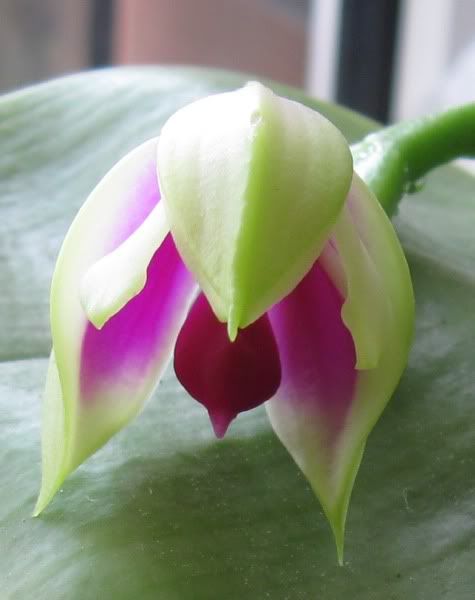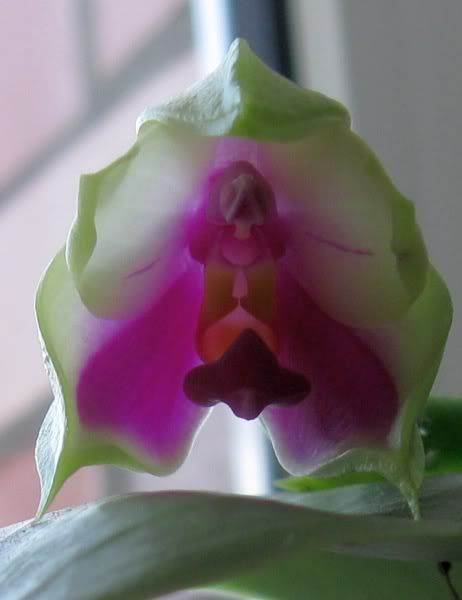 I am very happy that she is apparently not cross with me for her move – she might have thrown the blossom instead of unfolding it.
The other two look also remarkably unimpressed with their new place, I am thrilled.