Hamburg ist heute eingeschneit, den Vormittag über hatten wir fast so etwas wie einen Schneesturm. Hier sind ein paar Impressionen von meinem Arbeitsplatz.
Hamburg got snowed in today, we almost had a snowstorm in the morning. Here are some impressions right from my work.

Am Morgen, als es kurzfristig so aussah, als würde es aufklaren.
In the morning, when it shortly looked as if it might get brighter.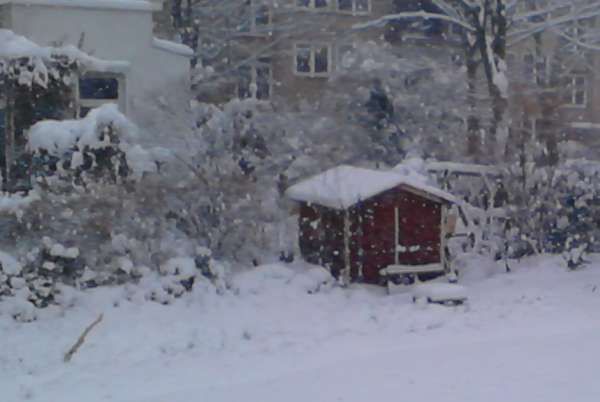 Blick auf den benachbarten Garten.
The view into the garden of the next house.

Mittags gemessen- 15 cm Neuschnee während des Vormittags!
Measure taken at midday- 15 cm of new snow during the morning.