Bitte, bitte lass es funktionieren…
Ich konnte ntürlich nicht warten und hab mal eben die neue Platte reingetan. Und jetzt kann ich außer warten und hoffen nichts machen. (Ich bin allerdings vorsichtig optimistisch, weil die Wiederherstellungs-CD auf Anhieb lief und auch der Speicherort sofort gefunden wurde.)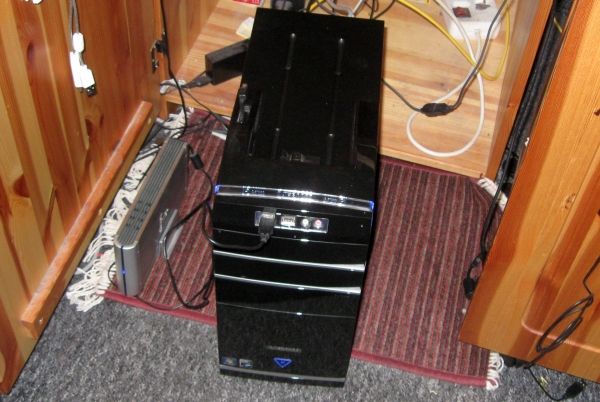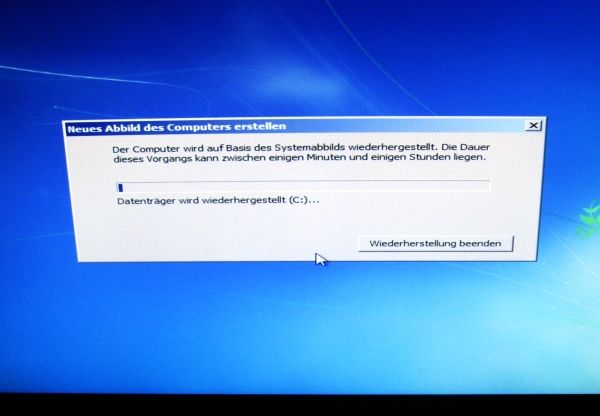 English summary:
Please, please, pretty please work out well!
Of course I could not wait and began my brain-transplantation on the computer, putting the new HDD in and am now running the recovery that writes the image of the whole system on the empty drive. Now all I can do is wait and pray to the computer deities to be favourably inclined, LOL!!
EDIT:
Und alles hat geklappt- ca. 30 Minuten Zeitaufwand und 2,5 Std. Kopieren (macht der Rechner ja allein) und alles ist wie vorher. Super!
And it all worked out- about 30 Minutes of work for the user and 2,5 hours copying time for the computer and everything is just like before. Wonderful!