Mein Apfelbaum (ist wegen des Umzugs noch bei meinen Eltern, da wir die Entstehung der Äpfel nicht gefährden wollten) trägt tatsächlich zwei Früchte!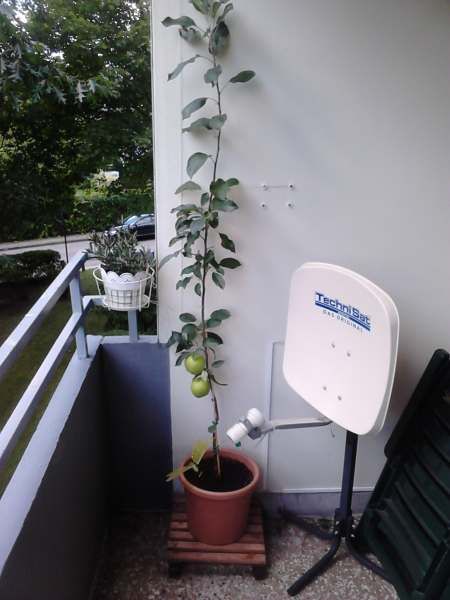 Die sehen sogar ganz wohlgeraten und essbar aus!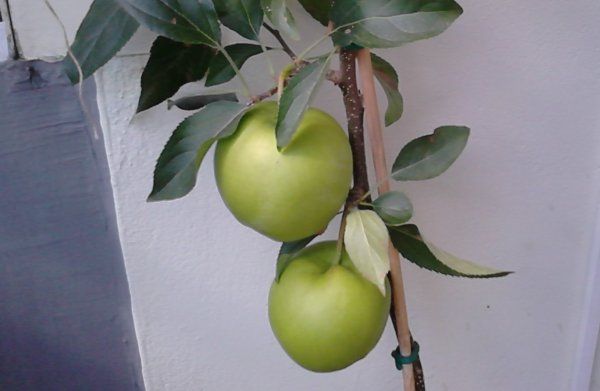 English Version

Today, I saw my appletree which is currently at my parent's place- wow it has grown and is now as tall as me. (almost) And it really has two apples on it, yay! They do look pretty nice and I am curious if they are tasty once they are fully ripe.