Mit der tatkräftigen Hilfe von meinem Vater (und seines Autos), haben wir gestern im größten Sauwetter die Kartons zur Spedition zurückgebracht. Deshalb sieht das hier:

Nun erstmal so aus, hurra: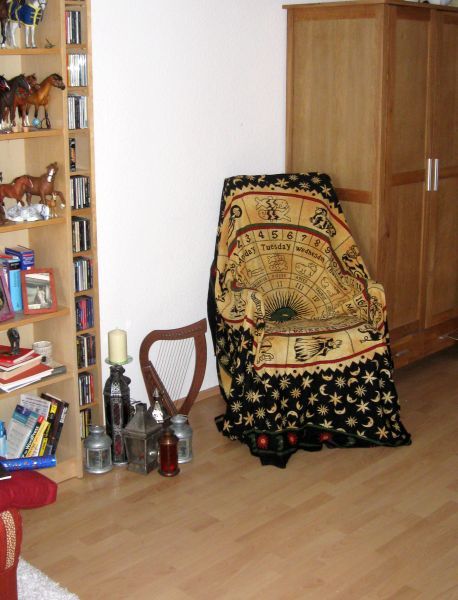 English Version:
With the help of Dad (and his car) we got finally rid of the pile of boxes still residing in my living room. And to make the sudden free spot look less empty, I place some nice things there.