Wenn Du alte Songs wieder entdeckst und sie immer noch so toll sind wie damals. 
Achtung- Nostalgie Flashback 
Meine geniale neue Handy-Schutzhülle, die wie eine Kassette gestaltet ist. Da mein Telefon auch mein mp3-Player ist, passt das super. Und mal ehrlich, vermisst ihr nicht auch manchmal den typischen Geruch einer neu-ausgepackten Kassette? Das Geräusch wenn es Bandsalat gibt? *g* Achja. Nostalgie.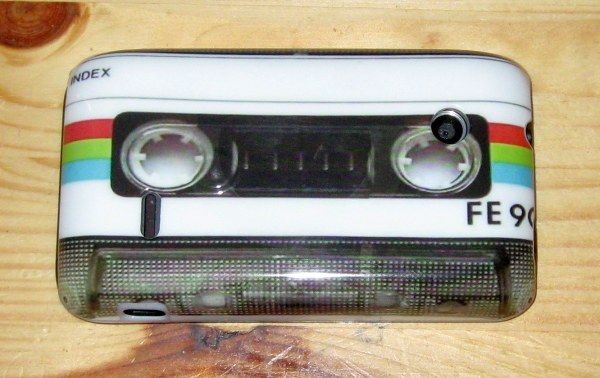 English Summary:
This is my new protective cover for my cellphone, it looks like a good old tape. Since my phone is also my mp3-Player, it is really fitting. And be honest, don't you sometime miss the age of tapes? The techy smell of a newly opened package? The hair-raising sound when the ribbon unravels in the player? *g* Sigh. Nostalgia.