Nachdem ich in den letzten Tage gefühlte tausend Tauchvideos auf youtube gesehen habe, um in Unterwasser-Stimmung zukommen, habe ich angefangen den Wasserdrachen von Schleich zubemalen. Das ganze ist ein Experiment, da die Farben (bis auf das Gold) Lacke für Porzellan-Malerei sind, aber so wie es aussieht, vertragen die sich sowohl mit dem Gummi als auch mit dem Lack darüber. *puh!*
Ganz wie echte nasse Schuppen ist das Farbschimmern beinahe unmöglich zu fotografieren, weil sich die Farbe je nach Lichteinfall ständig ändert. Die Bilder geben ansatzweise wieder, was das Auge sieht, aber in Person ist der Drache zehnmal schöner.
Hier folgt schonmal eine kleine Vorschau auf das Stückchen, was ich testweise bemalt habe, da muss ich aber auch noch an den Übergängen arbeiten.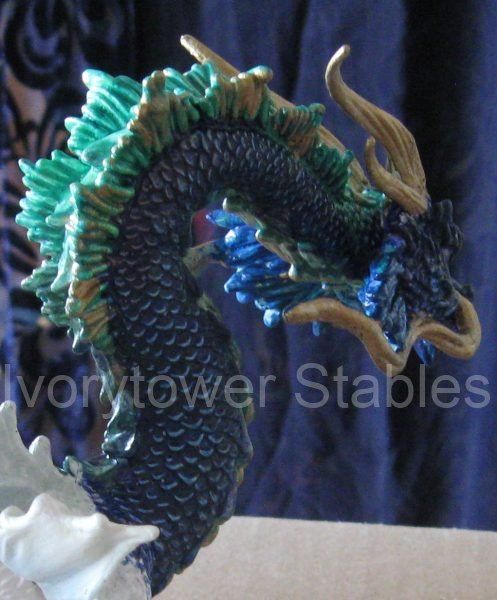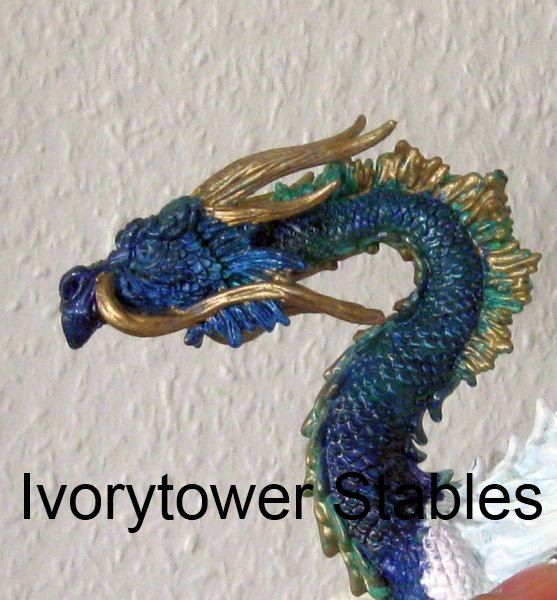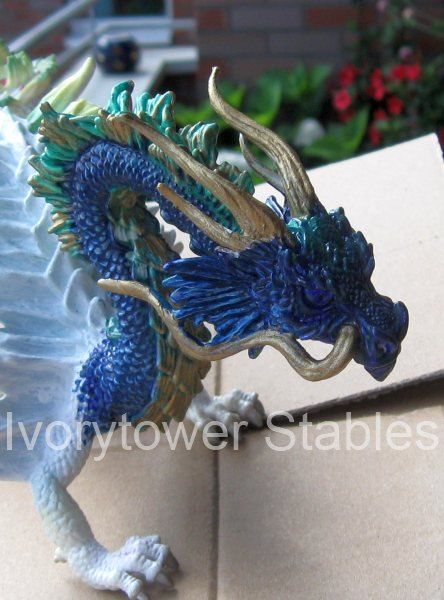 After watching tons of dive vids on youtube those past days, I felt reasonably tuned to the necessary underwater-mood and began painting on the Schleich water-dragon. It's an experiment, because the paint I am using is originally for glazing on porcellain. So far, it has set on the dragon and under the laquer I used to fixate it, though, so I hope I get away with that. It's that special quality of those types of paint that look just right on such a piece. On the images above I tried to capture the inprogress work. Taking those pictures turned out harder than I thought, because just like with real wet scales, the paint is permanently changing with the angle of light hitting them.