>I've not just wonky orchids around, I also saved those little guys from work, they sat in a disfunctional hydro culture and are about to get drowned slowly: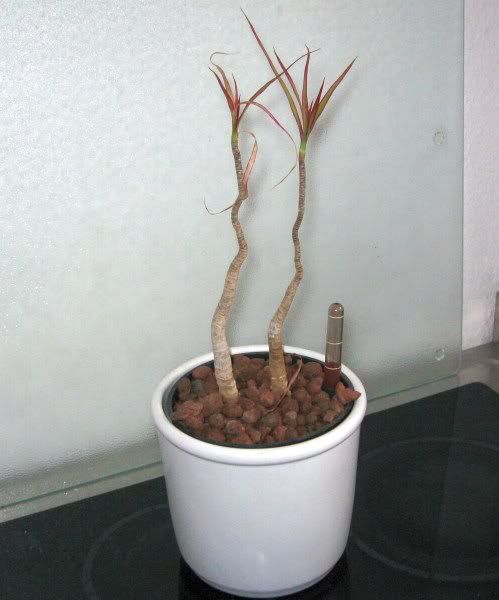 In the pot was lots of wet moss (which had been added apparently, to keep the moisture) and on the bottom of the pot lots of fine roots. I had to cut the pot open to free the two plants: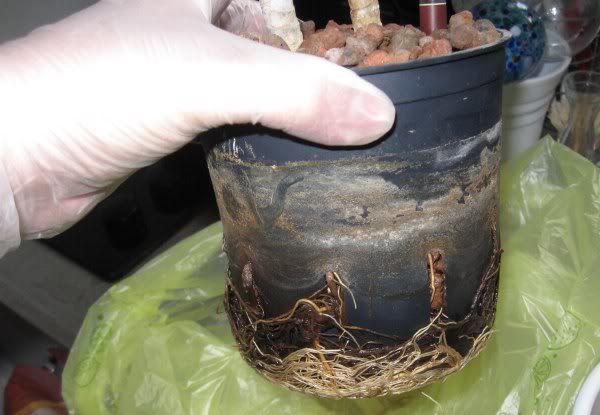 No rotting or bad smells yet, so I am kinda hopeful that they will not mind the switch much.
There were lots of hair-fine roots but nothing really substantial. Since in my personal opinion there is nothing like good soil for plants, soil it was that they got placed into: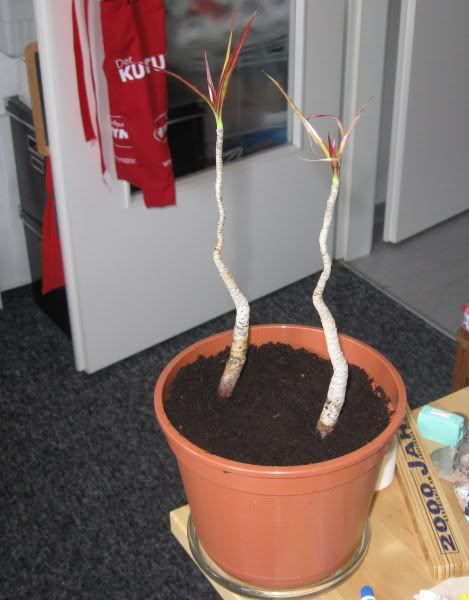 Once they have settled in, I will probably cut them back to enforce growth, but first they need to feel at home in their new pot.