Oder…guckt mal mein neues abgefahrenes Grünzeug an! 😀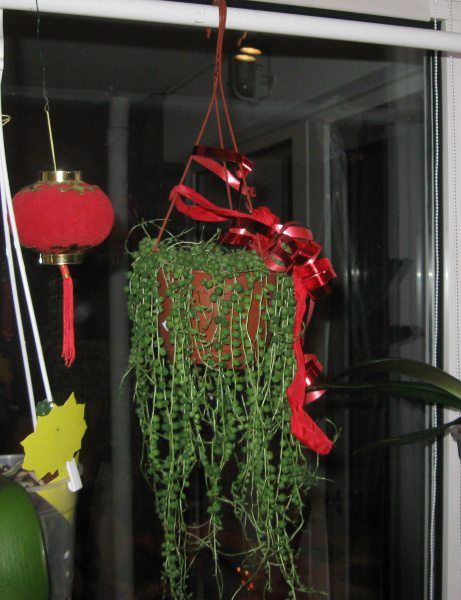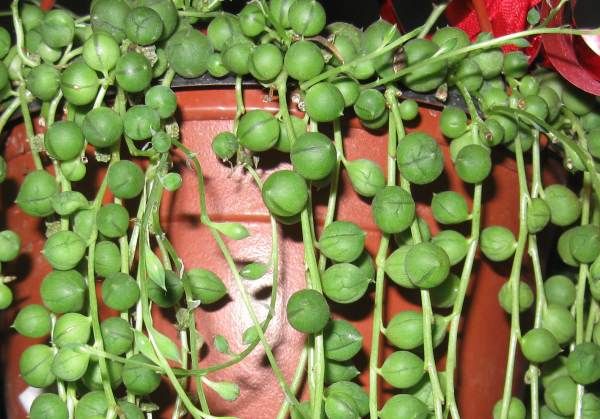 Da haben meine Orchis ja nun intetessante Gesellschaft. Die Pflanze gabs heute als Geschenk von meinen Eltern. Es ist eine "Erbse auf der Schnur", ein Kreuzkraut oder auch Senecio rowleyanus für alle die es lieber genau wissen möchten. Total faszinierend, ich hoffe, sie lebt sich hier gut ein.

English Version:
Peas on the line! (Online Peas? Interwebz?! *g*)
This cool plant has been a pressie from my parents today. The German nickname for it is indeed "Peas on the line", because that is what it looks like. The botanical name is Senecio rowleyanus. What an awesomely fascinating plant! I hope it really likes it here.