This weekend we have Stadtfest in Bergedorf and the Fireworks last night practially took place just over my roof, so I could take some pictures.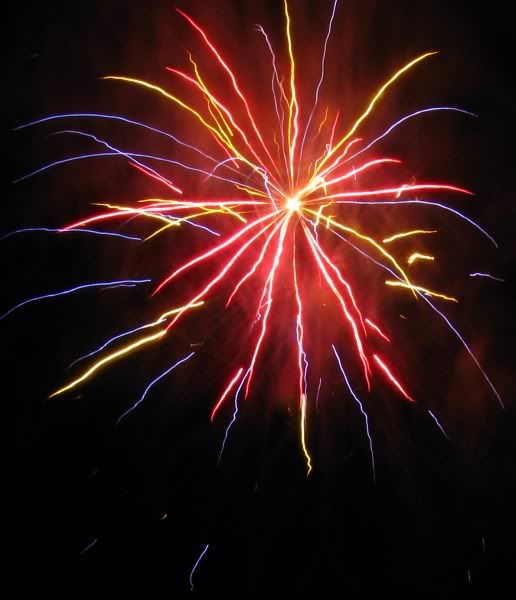 Many more behind the cut (If it works… if not, the piccies will just follow. *g*)

Looks like a spica of wheat, doesn't it?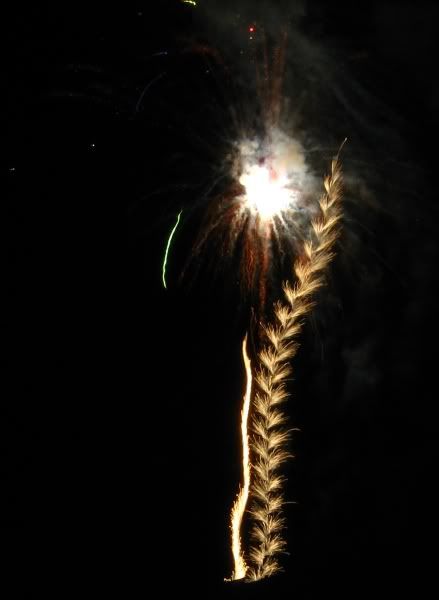 Squeee, colour!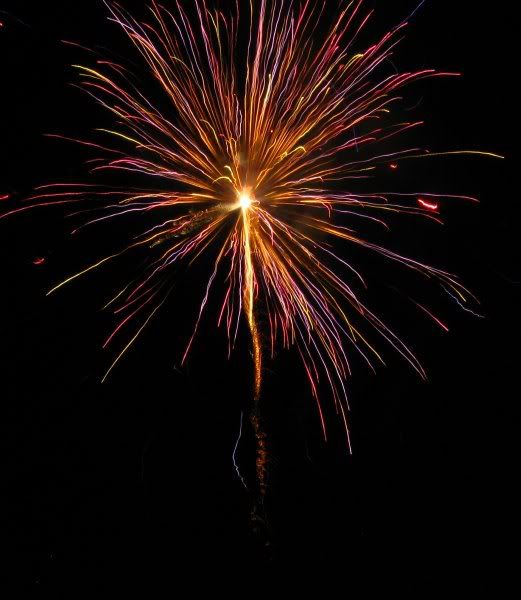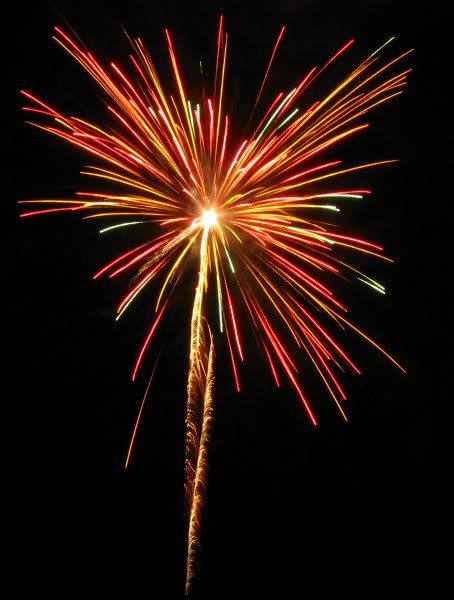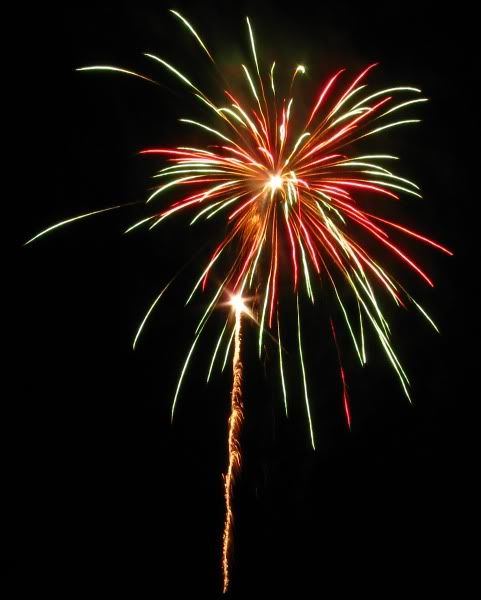 Looks somehow like an exploded neon-sign. *g*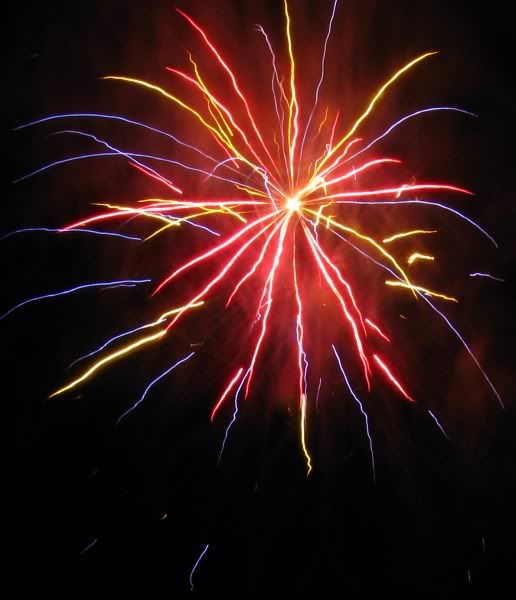 Blue lights! They had two of them, but they did not photograph so well, this was the best shot I got: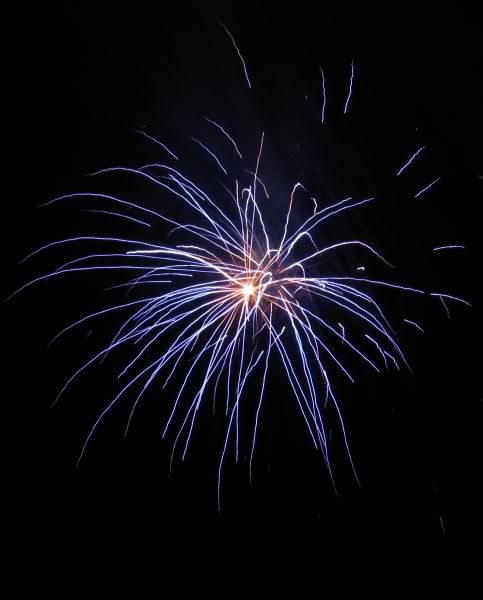 Like a little galaxy of its own… those gold ones always photograph best.

Multiple little explosions: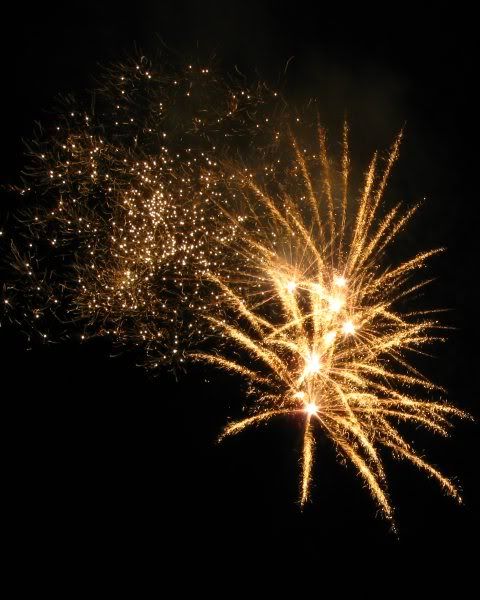 Actually, this one had one colour more- where the green went on the photo, I have no idea…

This totally looks like out of a SciFi movie- jumping in/out of hyperspace, anybody?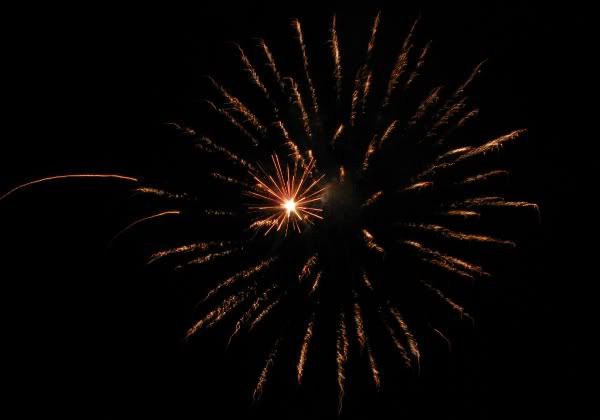 Wheee, three on one piccie!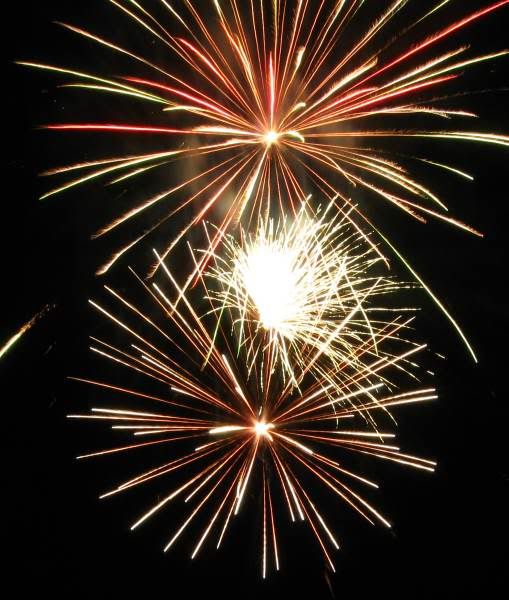 Red and black- and even with smoke!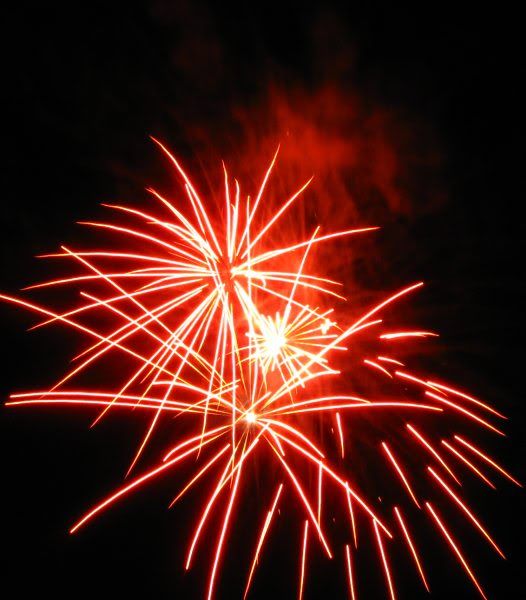 Green and gold- these looked awesome.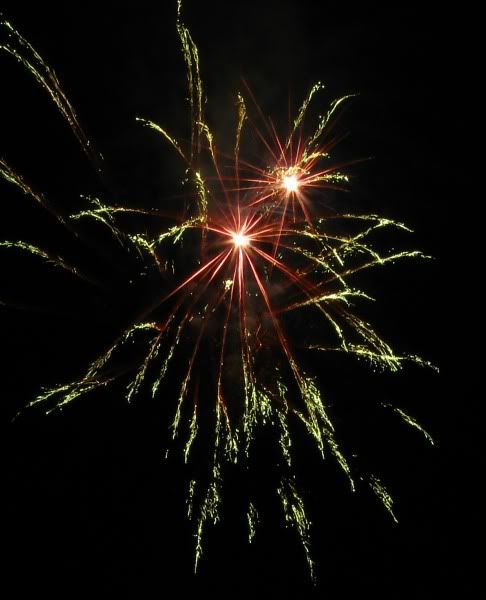 A detail of the above- no, this is NOT worked over with the "lensflare" tool…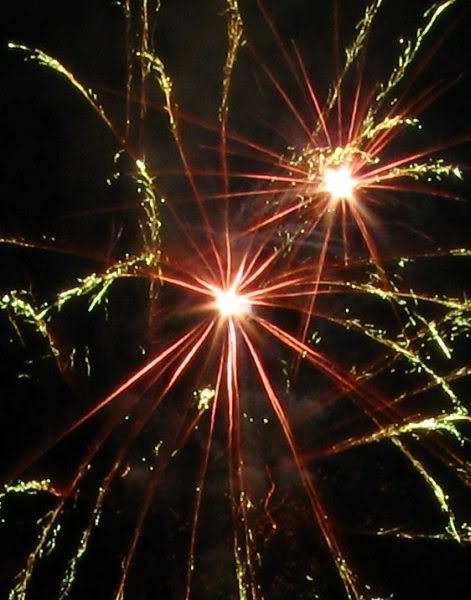 It didn't get more colourful than this: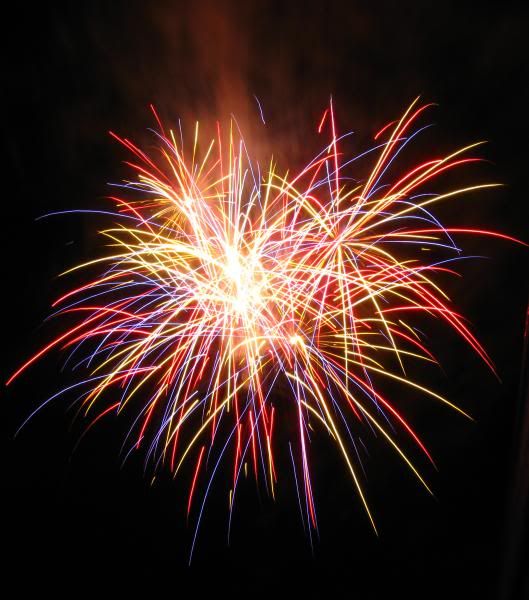 All the pretty glitter!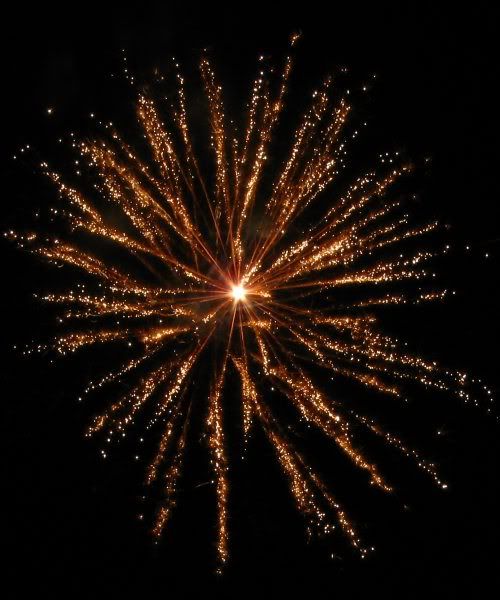 Midnight Sun? *g*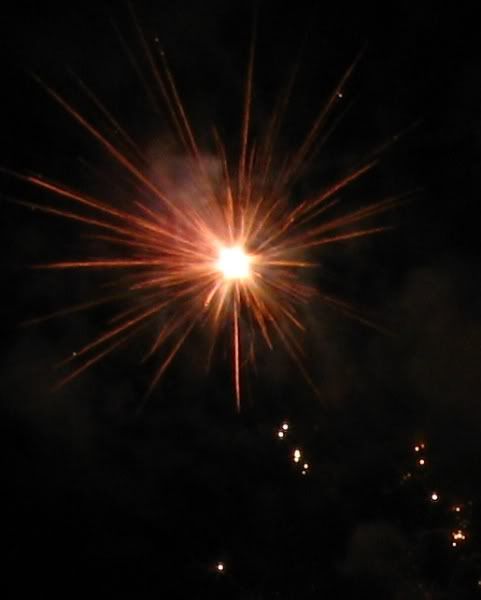 Ooohh yesssss…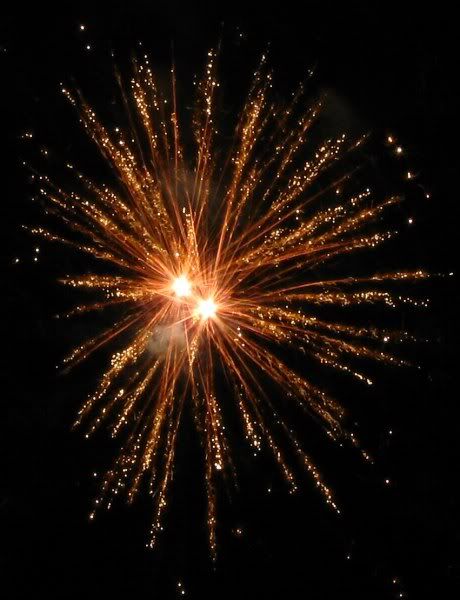 Gold glitter without exploding centre: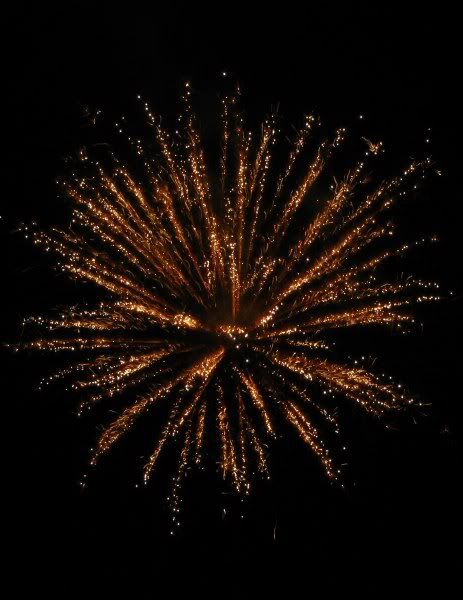 This one looks like a giant jellyfish up in the sky, complete with tentacles: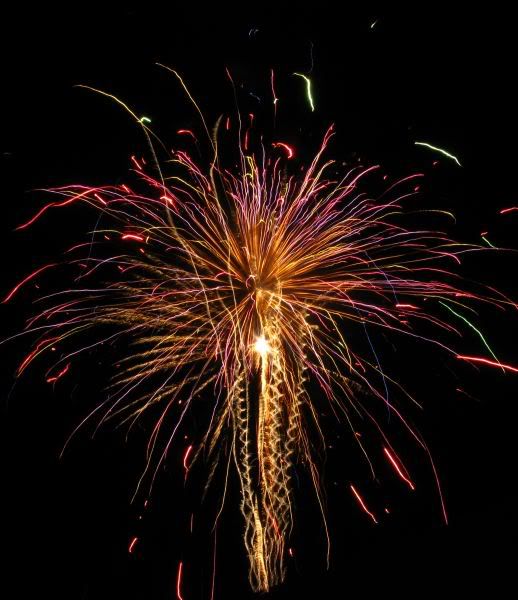 All pictures are taken by me, please do not steal them.