…ich bin nur nicht dazu gekommen etwas zu schreiben.
Gestern habe ich von Mami zwei kreative Bildaufhänger bekommen- es sind dünne Metallseile an denen man mit starken Magneten Bilder oder Postkarten festmachen kann. Die habe ich natürlich gleichmal aufgehängt und habe nun angefangen, sie zu bestücken: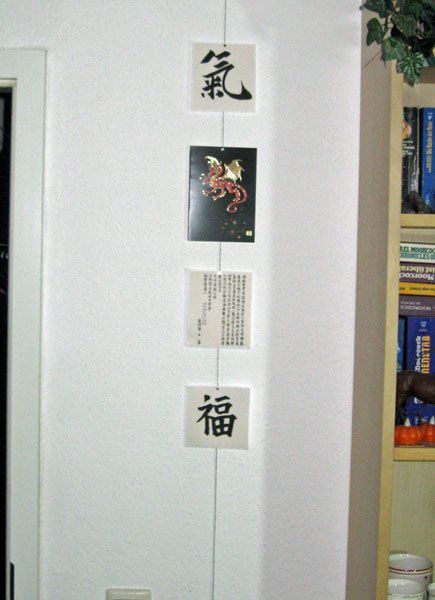 Und hier ist mein neuer kleiner Zimmerbrunnen in Betrieb (mit Ton hört man sogar ein bißchen vom Plätschern), die Standfläche für die Kugel muss zwar meiner Meinung nach noch etwas tiefer, aber das kriege ich auch noch zurecht gebastelt.
(Es folgt ein kurzes Video, ich hoffe das klappt und man kann es sehen)

English Summary:
Yes, I am still alive, I just did not have time to post something.
Yesterday I got two creative wallhangers from my Mum. They are thin lines made of metal and you can stick postcards or photos to them with tiny but strong magnets. Of course I had to try it at once and am currently at finding or making myself purry images to hang on them.
The little vid shows my new little indoor-fountain at work.