>My Crown-of-Thorns is feeling well and showing it, currently: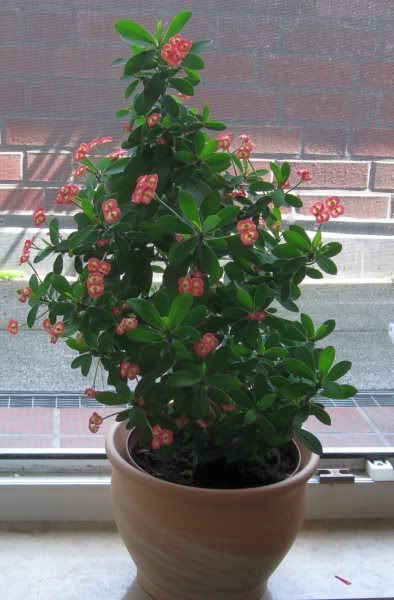 (It will hopefully ignore that I turned it around for this photo. *g*)
My Croton got company- I wanted another plant with expressive greenery to go with it.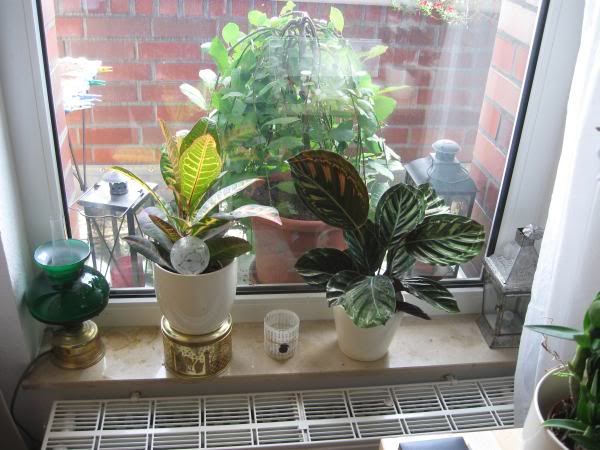 It is a Calathea. Some googling also turned up the complete name: Calathea roseopicta.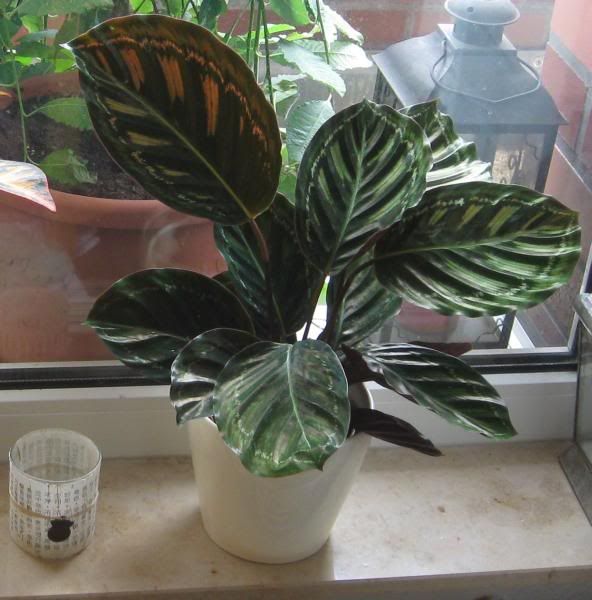 Both like it warm from below, which makes them the ideal candidates for my window sills which get very warm when the heating is on.
The little name-tag said that this plant will fold in for "sleeping" at night, I am most curious now.
My orchids!
The second branch with flowers is now starting to bloom seriously: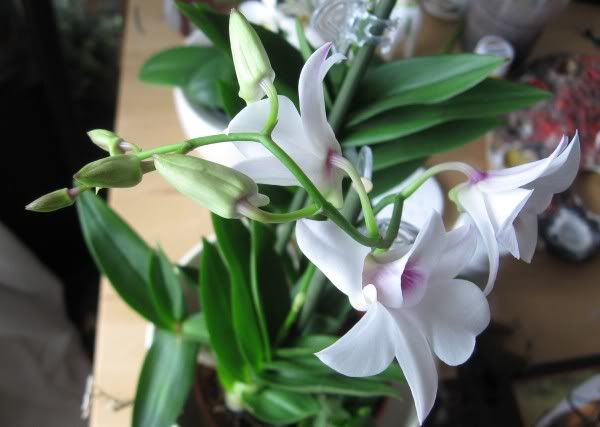 In the pot live two offshoots and both look most promising. The bigger one even attempts to make a stalk for blooming: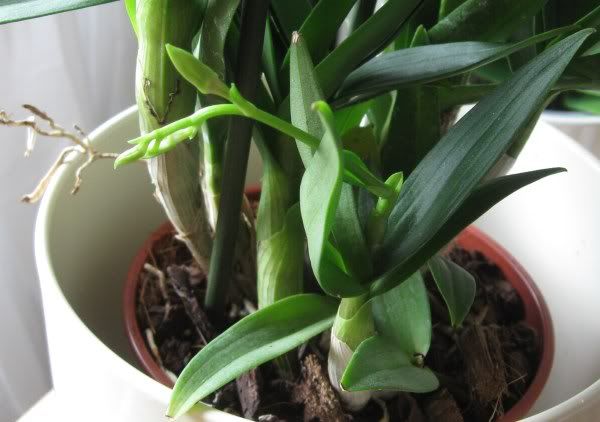 This is the smaller one- the knob in the middle might be the start for a stalk, too: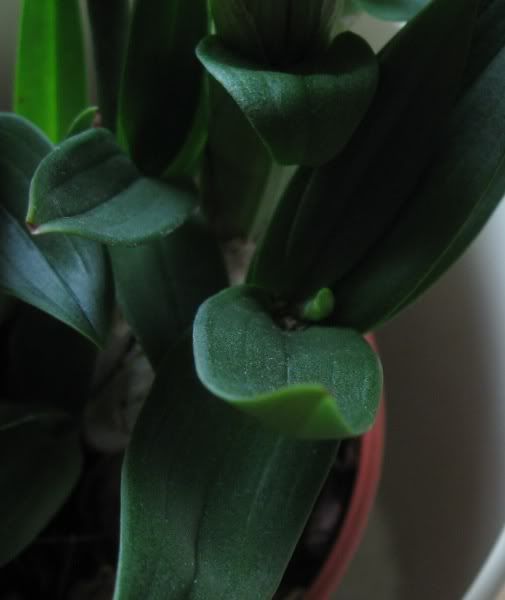 Almost unearthly fragile and delicate: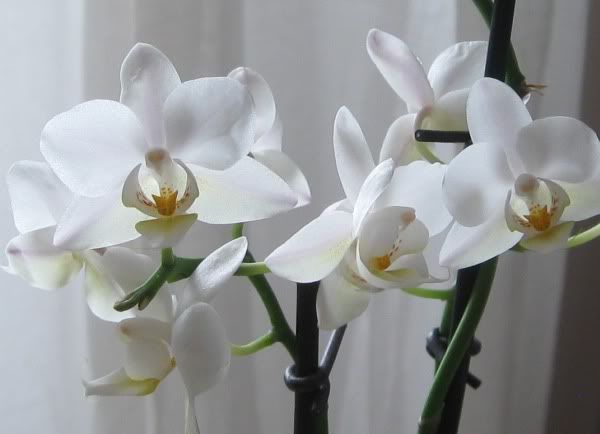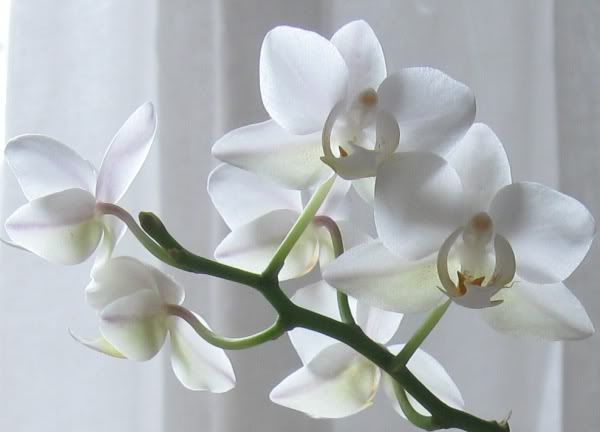 A post of somewhat fuzzy cuteness will follow soon, stay tuned.