…in the mini greenhouse:

or the quickly made up quarantine version: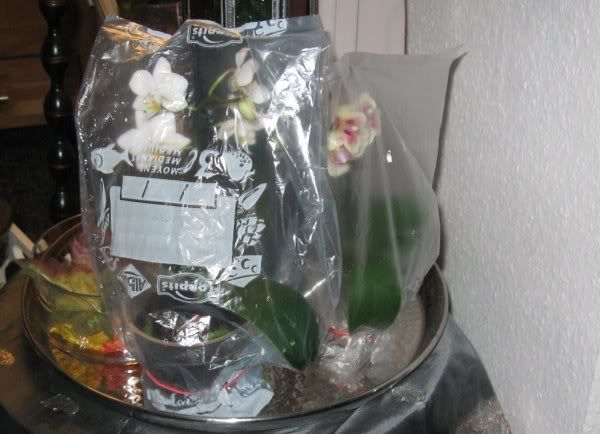 (Those two have, just like the croton, a mild infestation with the "red spider" – a phenomenon caused by low humidity levels often. So far no plant is suffering, so I do something about it to keep it thus. Raising the humidity for a few days like this is a start. And when I get my neem oil mixture, I will give them a treatment with that and those critters should be dead and gone.)
The new Phal. Zoro Amato is playing space-alien, just look at what the spike does! LOL!!