Weil mein fauler Weihnachtskaktus ja nicht blühen will (nein, immer noch nicht…), habe ich mittlerweile zwei verschiedene Ableger bekommen.
Diese kleinen hier sind vom weißblühenden Kaktus meiner Mutter und sind heute vom Glas in die Erde gekommen: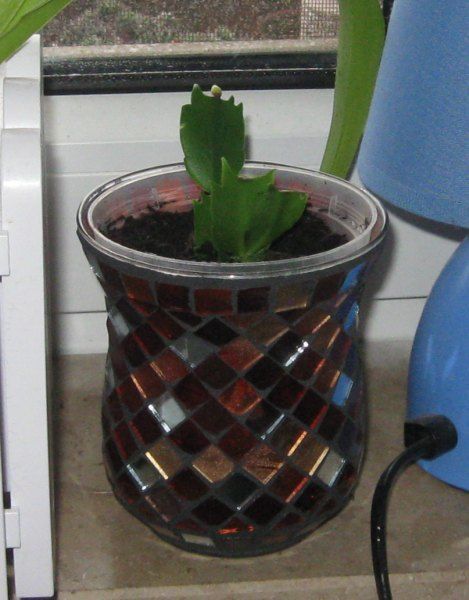 Ich bin ja gespannt ob die kleine Knospe noch aufgeht oder nicht.
Dieser große hier hat heute einen schicken Übertopf bekommen. Ich liebe die Blüten, besonders wenn man mit der Kamera die ganzen Details sieht: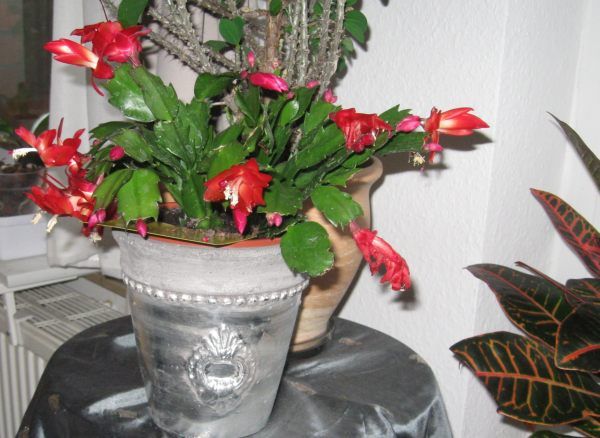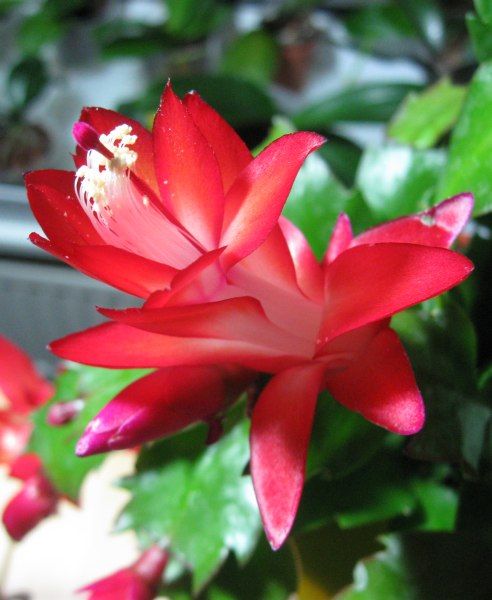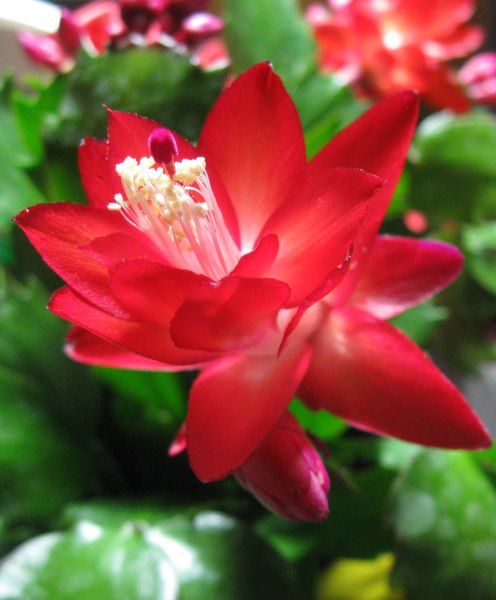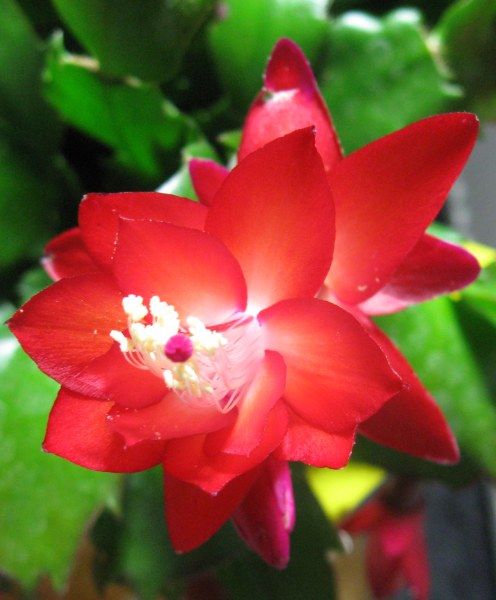 English Summary:
Since my own Schlumbergera is too lazy to bloom (yes, still..), I did acquire two offshoots of other plants by now.
On the first piccie the small ones from my Mum's white cactus, they were moved from the glas into soil today. I am now very curious if the tiny bud will stay on or not.
The bigger one did get a shiny new pot today. *g* I love its flowers and all the details seen through the camera.