>We've just had a thunderstorm with kinda epic bucketloads of rain- this was topping everything I've seen here before. Watch the water rise, LOL!!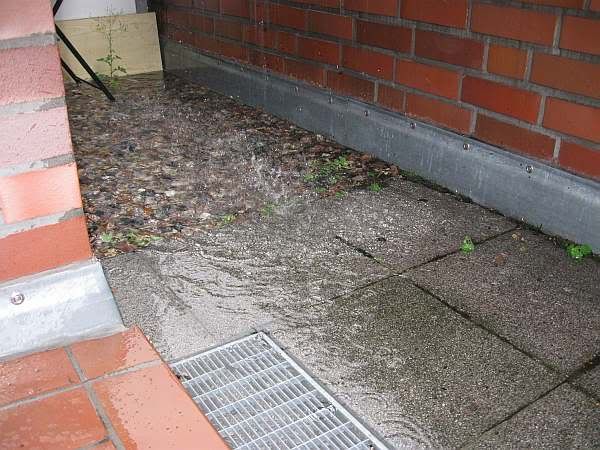 Aaah, help?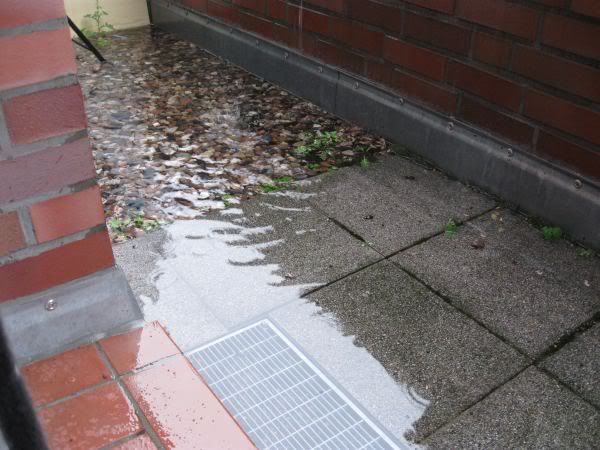 The neighbours below have no roof over their balcony at all…watch the little currents forming around the plastic table. o.O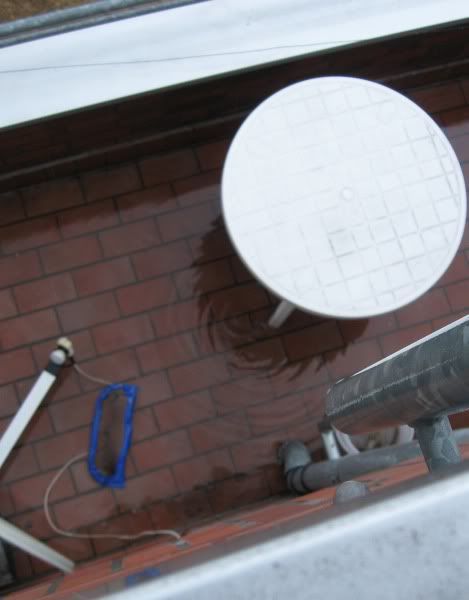 Thankfully the drains did manage it all, if slowly, especially after a little help (poking), so the flood has now gone.
I could bet that some cellars are flooded here in the area now, the firefighters are rushing out very busily.