Es ist soweit, meine liebste "Extra"-Jahreszeit hat angefangen, die Adventszeit!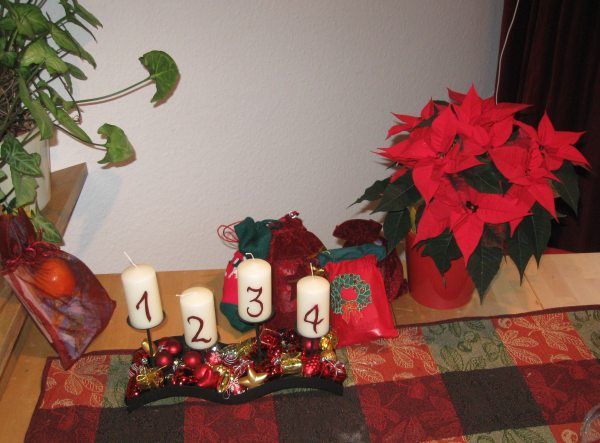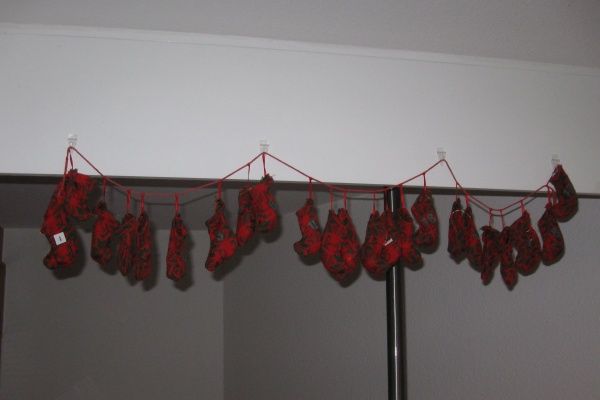 Und das habe ich mir als 1. Sonntags-Säckchen ausgesucht – genau richtig, denn mir war heute Morgen total kalt. ♥ ♥ ♥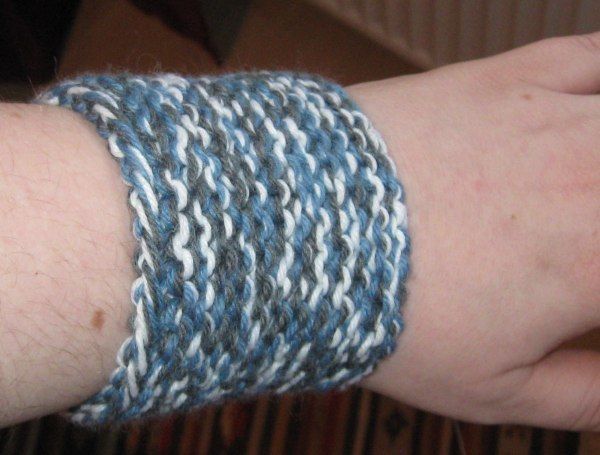 Mit den Wärmern an hab ich mich dann gleich nach dem Frühstück ans Basteln gesetzt- mit warmen Fingern geht das nämlich besser.
Diese Kugeln habe ich gestern gekauft- dieses Jahr habe ich nämlich zum ersten Mal Platz für einen richtigen Weihnachtsbaum- ich bin schon total aufgeregt!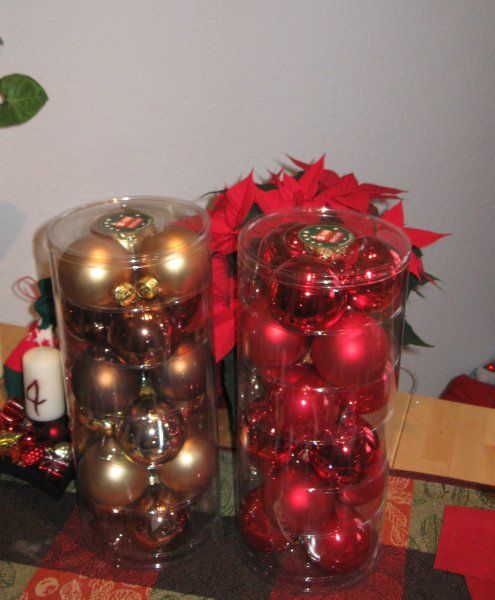 Und meine altersschwache Lichterkette ist mit einer Neuen ersetzt worden, die nun vernünftig leuchtet und Winterstimmung verbreitet.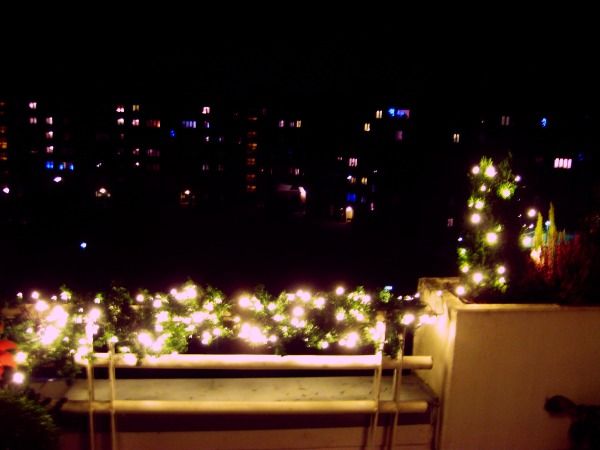 Hier hat die Kamera etwas übertrieben, soooo hell ist sie nun auch nicht.
Wie hier, von unten aufgenommen, trifft es doch deutlich besser: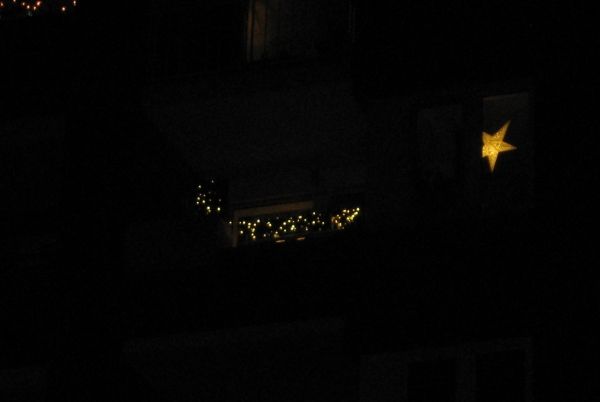 English Version:
My favourite time of year has begun and I have here some seasonal pictures to spread the wonderful mood to all of you!
It is all there, Advent Candles, Advent Calendar, a piccie of of the pressie that I found in the first Sunday-pouch, very neat knitted wristwarmers from Mum. ♥ ♥ ♥
(There is nothing like those to keep your hands warm)
Then a picture of the new baubles I bought yesterday- this year I will for the first time have space for a real Christmastree in here and I am excited like a little kid about it!
And my aged outdoor-lights have been replaced with new ones- on the first picture, the camera has overdone it a little, it is not *that* glaring. The second image, as seen from the yard behind the house, is more like it.