Schnaaaarch!
Oha, Weihnachten ist wohl ganz schön anstrengend…
Snoooooore!
Oh dear, Yuletide is more exhausting than I thought…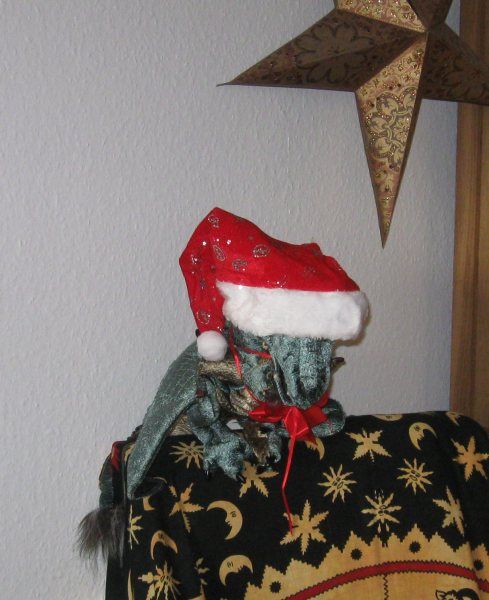 Aber das täuscht- kaum dreht man sich mal um…
But this was just clever deceiving, because as soon as I turned around…
Uff, ganz schön steil, so ein Baum – aber fliegen wäre zu auffällig. Schließlich bin ich im Baum perfekt getarnt.
Huff, such a tree is rather steep- but flapping around would be too obvious. Afterall, I am perfectly blending in with this tree.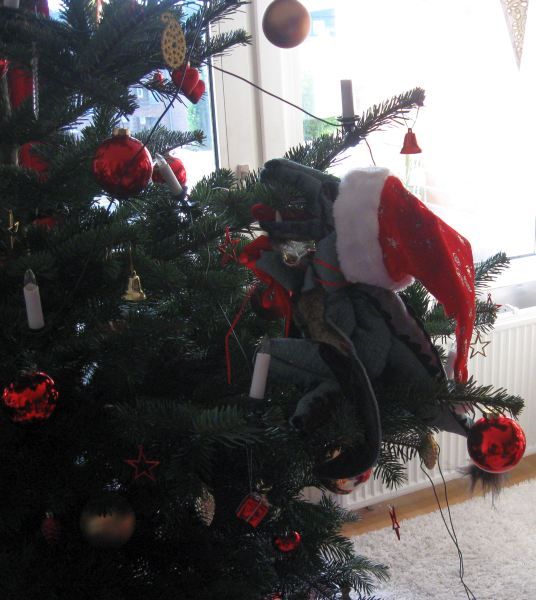 Noch ein kleines Stüüüück…hhhrhhh…
Juuuust a little bit higher… hhhrrrhhh…

Aahhhh…super.
Aahhhh…super.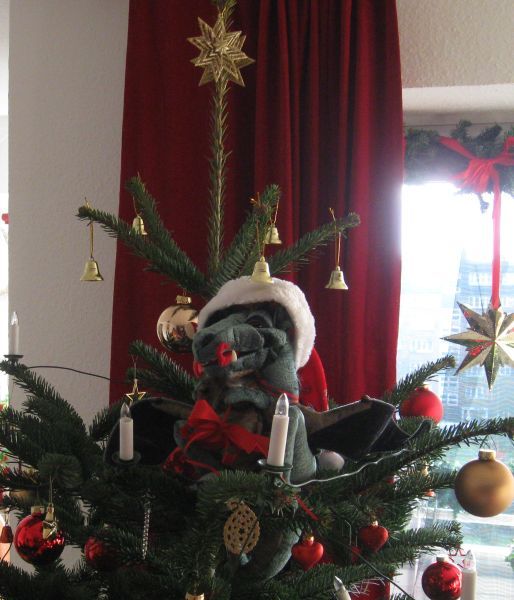 Die Aussicht ist echt gut hier oben.
Very nice view up here.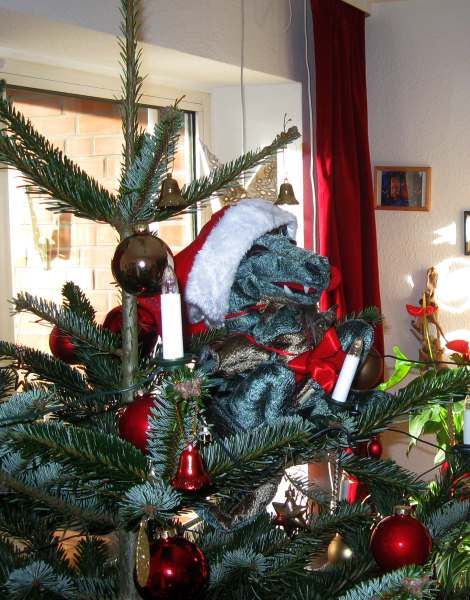 Nach soviel Sport am Morgen erstmal einen schönen heißen Tee- oh, praktisch, da auf dem Regal steht ja schon einer- wie bestellt!
After so much excercise so early in the morning, a nice hot tea would be great- oh, wonderful- over there on the shelf there is one- as if I'd ordered it there!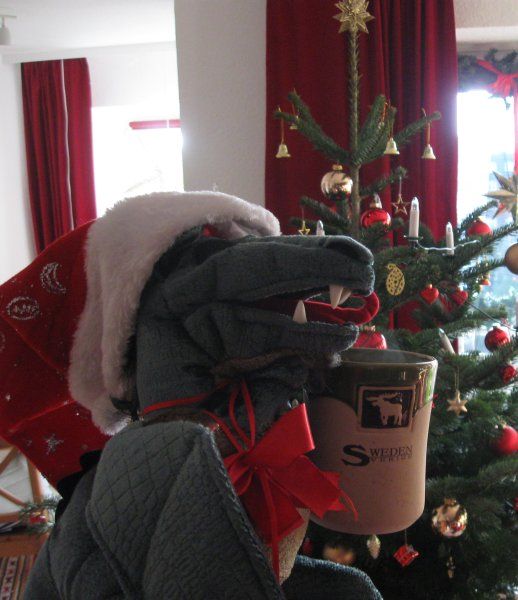 Der kleine Frechdachs, der hier sein ganz eigenes Tannenbaum-Erlebnis hat, ist der Drache Maaklaarzar, eine Folkmanis Handpuppe, die wie alle ihre Geschwister etwas mehr Eigenleben als die meisten anderen Plüschtiere hat. *g*
The little miscreant who had his very own Christmastree fun here, is the dragon Maaklaarzar, a puppet made by Folkmanis, which – just like its countless bethren- has a little more life of its own than the average plushie. *g*