Ein Eintrag voller Lichter.
In meinem Adventskalender-Päckchen war heute dieses schöne Teelicht mit sehr schönen Ornamenten: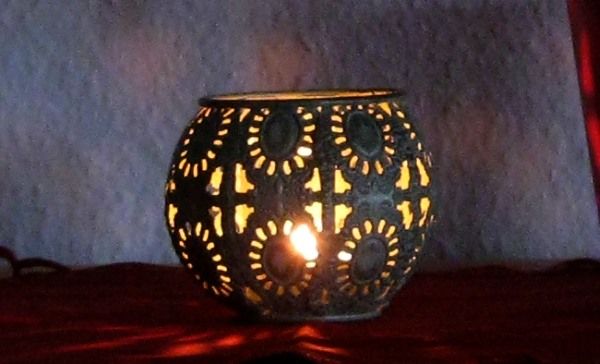 Und letzte Woche bekam ich von meiner Kollegin Elisabeth diesen hübschen Lichterbogen geschenkt:

English Version:
A post full of lights.
In my Advent-Calendar I found this pretty tealight today, I love the ornamental surface!
And last week already my colleague Elisabeth gave to me this cute "Lichterbogen" (I found no translation, if anyone has a name for it in English, please comment).