Das Layout von meinem Blog hier ist neu.
Ich habe mir das Theme Weaver II mal genauer angeschaut und festgestellt, das ich Monate brauchen würde bis ich alles mal ausprobiert hätte- perfekt flexibel für meine Seite, würde ich sagen. Deshalb habe ich mich nun erstmal darin eingerichtet. Mein Plan ist, ein paar Jahreszeiten-Layouts zu basteln, zwischen denen ich dann wechseln kann. Mal sehen wann ich das schaffe. Vielleicht sollte ich mit Winter/Weihnachten anfangen.
Bei diesem Umzug des Themas musste ich mich zwangsweise mal wieder grafisch betätigen und habe dabei Funktionen an meinen alten Programmen gefunden, die ich sonst noch nie genutzt habe- schon lustig was man so findet wenn man weiß wonach man sucht.
Welche Programme ich benutze? Paint. NET, Gimp, PhotoImpact 6 (ja, das läuft noch so gerade auf Win7 32 Bit) und ganz selten Corel Photopaint.
(Natürlich wär Photoshop auch toll, aber das liebe Geld… (Ich glaube nämlich nicht, das die PS Elements Version für das was ich so mache ausreicht.)
So lernt man eben kreativ sein- die oben genannten Programme können zusammen prinzipiell das Gleiche wie PS- man muss sie nur dazu bringen. *g* )
Noch mehr neu- ja neue Blätter! Meine Orchideen haben die Spinnmilben allesamt recht gut überlebt und sind jetzt voll im Wachstumsmodus: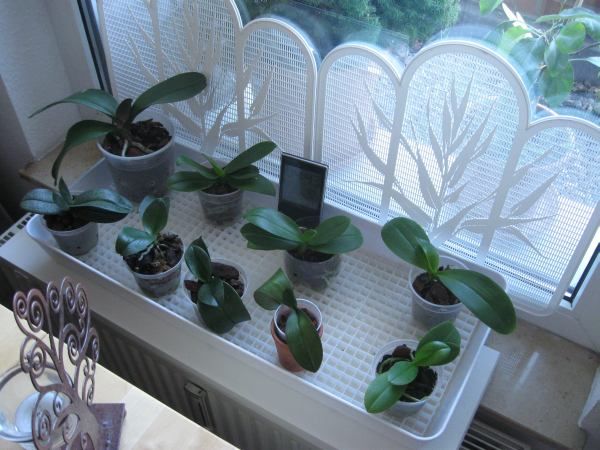 Phalaenopsis bellina blüht als Einzige noch. Das hier ist die zweite Blüte diesen Jahres, aber es sieht so aus als wäre noch eine Knospe in Arbeit: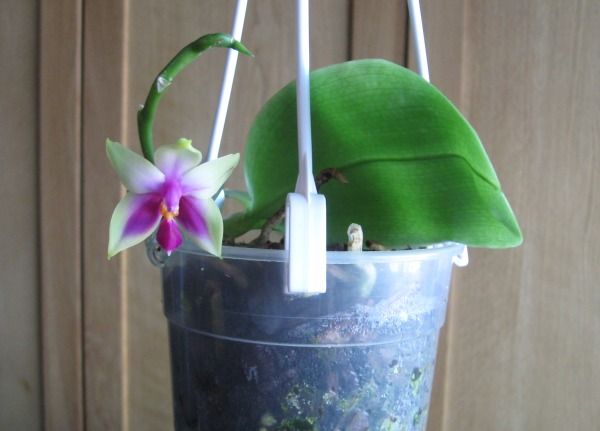 Und neu wieder im Topf- meine kleine gelbe Orchidee mit Zitronenduft.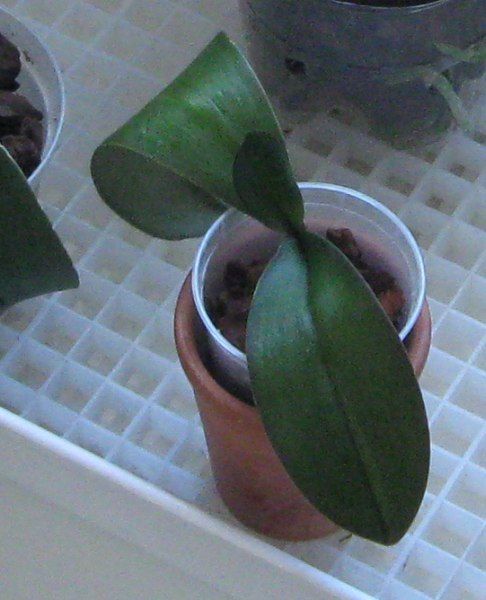 Sie hatte ja noch eine Wurzel und die neu wachsenden Würzelchen sahen prima aus, deshalb ist die Pflanze nun von der Tüte in den Minitopf gezogen und macht das bisher prima.
Everything new *g*
The layout of this blog is new.
I took a closer look at the Theme Weaver II and was overwhelmed by the included possiblities – it would take me months to try everything, so this looked pretty good for my pages here. Which is why I spontaneously installed it and made myself at home. The plan is to make several seasonal themes which I can switch around as needed, then. We'll see how long *that* will take me. Maybe I should start with a winter/ christmas theme…
While moving from one theme to the next, I had to work with my graphic tools and programs because there was a background needed and and… *g* and while I did so, I discovered several functions on those good old programms that I never saw before, LOL!! Very funny how much you can find when you know what you are looking for.
Which programs do I use? Paint.NET, Gimp, PhotoImpact 6 (yes, this does run on Win 7 bit- a bit grumpily, but it does) and rather seldomly Corel PhotoPaint.
(Of course, having Photoshop would be real nice, too, but not for my wallet. (There is PS Elements, but I think that this version is missing most of the effects that I would be using…)But no real reason to complain, really, as the mentioned programs above do basically almost everything that PS does, too, one just has to find the right buttons and get occasionally creative. *g*)
More new things – yes, new leaves! My orchids have all survived the spider mites more or less unruffled and have only finished blooming rather quickly to get into growth mode instead and are now showing lots of new leaves.
The only one blooming on unerringly is Phal. bellina, with her second blossom of this year and another is in the making.
And newly back to a pot is my small yellow hybrid that smells just as nice as Phal. bellina when blooming. It had one root left and the new ones are growing so eagerly that I moved it from the plastic bag into a mini-pot and so far it is doing very well.