Die Pflanze die ich im Januar bei Penny gerettet habe, bastelt weiter fleissig an ihrem Blütentrieb. Jetzt kann man schon die einzelnen Knospen erkennen und es werden sechs Blüten, eine mehr als im Januar. *freu*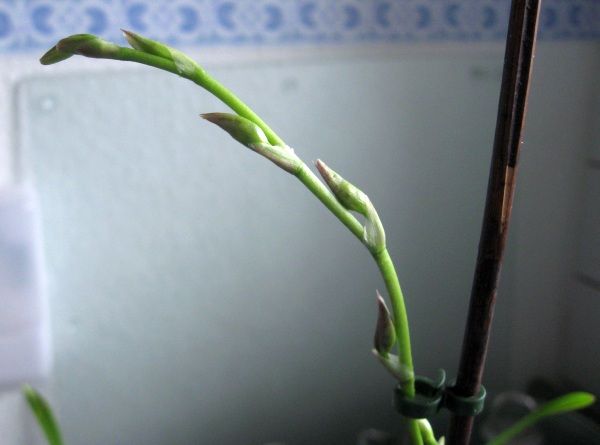 Hier sieht man sogar schon die Andeutung des Musters in der Hülle der Knospe: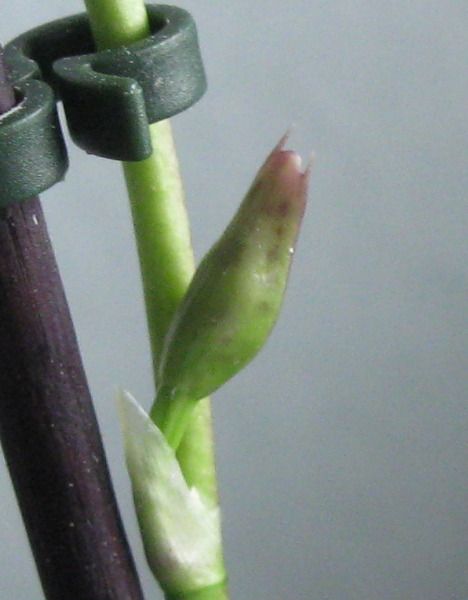 The plant that was saved this January from the supermarktet is still busy with its new spike. On the second image you can already glimpse a hint of the pattern through the little "cover" on the bud. And there are going to be six blossoms, that's one more than in January! Squee!