Dieses Jahr werde ich zur Adventszeit meine eigenen Amaryllis-Zwiebeln (hoffentlich) zum Blühen bringen. Heute sind die Zwiebeln gekommen, es handelt sich Hippeastrum Amaryllis Rapido in einfarbigem Rot. Das Wachstum werde ich dann hier dokumentieren. 🙂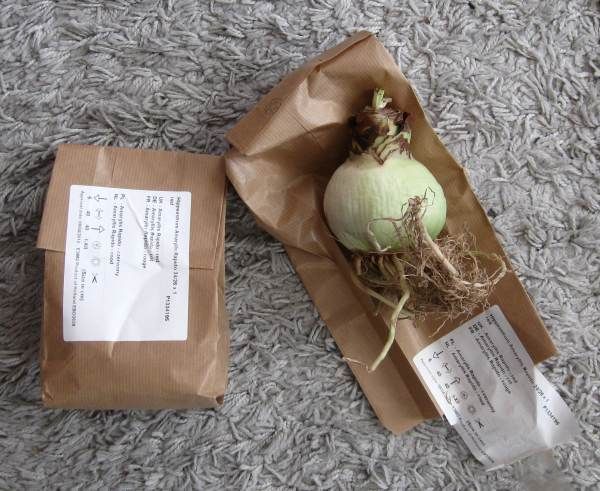 Apropos Wachstum- hier warte ich immer noch. Langsam glaube ich, dass die Pflanze alle Knospen auf einmal öffnen will und darum auch die jüngsten Knospen erst noch ausreifen müssen.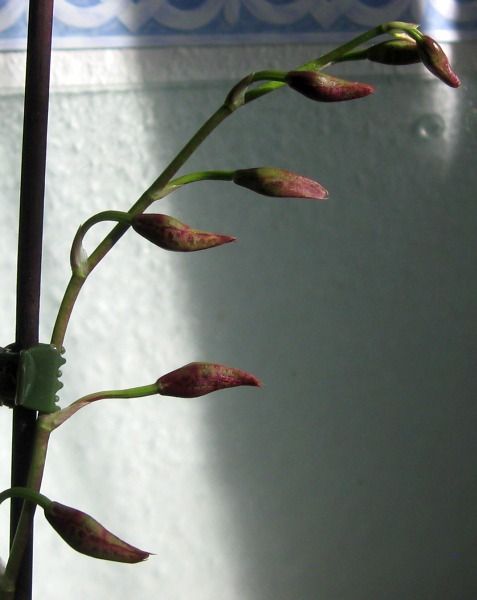 This year I am going to raise my own Amaryllis from bulbs for winter time. The bulbs arrived today already, the name of this variety is Hippeastrum Amaryllis Rapido and the colour is deep red. I will update when I start the Amaryllis project and the first traces of growth become visible. 🙂
Speaking of growth- I am still waiting for the blossoms of that red orchid to open- I am now suspecting that all buds will open simultaneously, which means I have to wait longer until the smallest ones have developed more, too.