>I have a new bike! Kinda spontaneously my "I need a better saddle" could be transformed into "I go and buy a new bike". And what a great one it is! Not the practial thing I was prepared to buy but beautiful AND practical…
Here it is ❤❤❤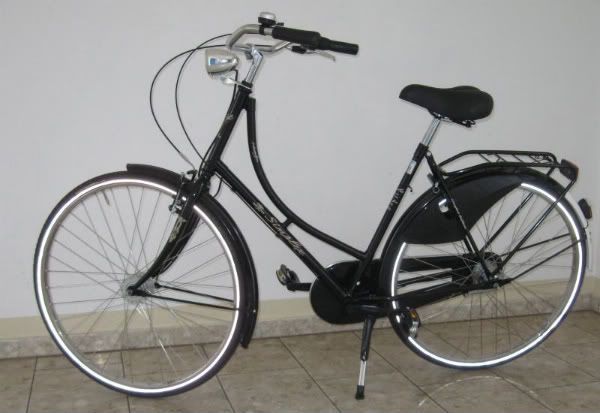 It has a lot of beautiful nostalgic details not really showing here.
Already on the way home with it, I had a huge grin all across my face, because it was easy to drive and it did cause me no pains of any kind. I had apparently almost forgotten that cycling is fun.
Since the weather was so awesome still, I decided to give the new bike a test run and rode it down to the river Bille, where it is still all most healthily green. I managed to loose my way down there (a myriad of ways is there to follow and that with my bad orientation sense…) but the scenery is lovely. Here are a few quick impressions from the many bridges.
All green: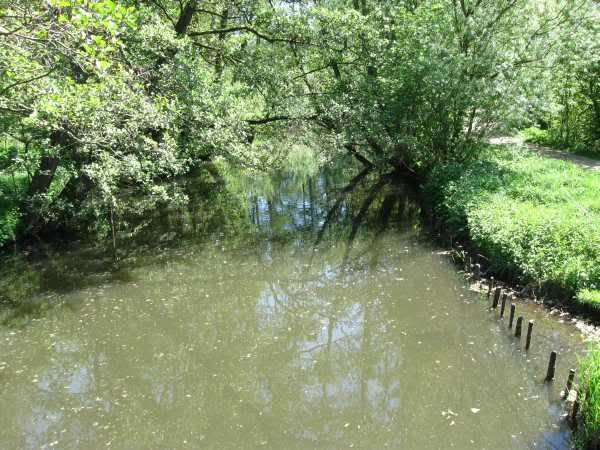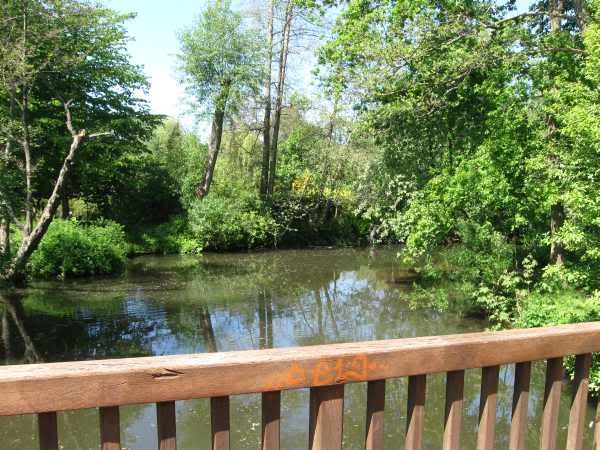 One of the huge ponds: