Im Mai hatte ich eine große Brassia (Hybride?) im Baumarkt gerettet, nachzulesen hier: http://www.my-ivory-tower.de/seiten/brassia/
Ich mußte die Pflanze damals Teilen, weil die kleine Bulbe, die abgefallen war, noch keine langen Wurzeln hatte. Beide Pflanzenteile haben sich auch vom Umzug nicht davon abhalten lassen sich zu erholen und auch kräftig Neutriebe zu bilden. Der kleine Pflanzenteil hat auch super gewurzelt, so dass ich sie heute wieder zusammenführen konnte.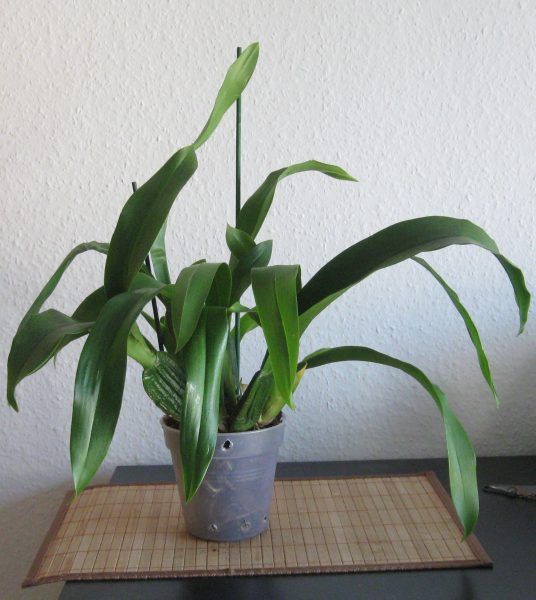 Auf den folgenden Bildern ist der kleinere Teil der Pflanze im Vordergrund: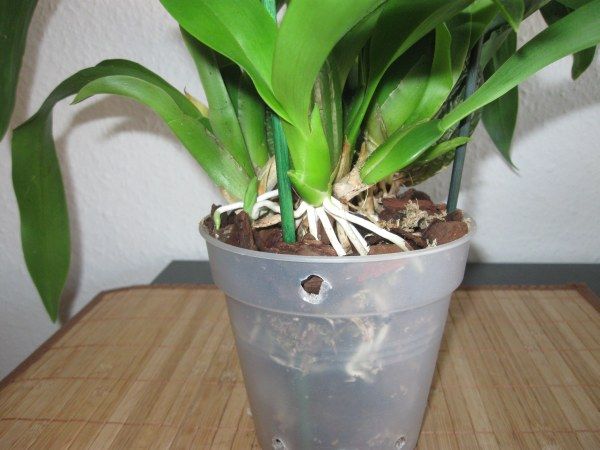 English Version:
Brassia Update
In May, I had rescued a large Brassia (hybrid?) from the homeworker's supply store , the story is here: http://www.my-ivory-tower.de/seiten/brassia/
I had to part the plant then, because the smaller bulbs that had come off on their own had very short roots and would not have thrived in the larger pot with the bigger part of the plant. Both parts of the plant have not taken the move personal and kept on recovering and now even growing enthusiastically, producing many new shoots. The smaller plant has also made such nice roots that it could be joined with its sibling again. Now both parts share the large pot again.