>My parcel with my plant supplies and my new orchid arrived yesterday and I picked it up this morning.
What do model horses and orchids have in common? They are fragile and travel awesomely wrapped, looking like a mummy. Just how awesomely, that I am going to show here.
There was the parcel, very exciting, the size can only mean that the plant is in bloom, whee: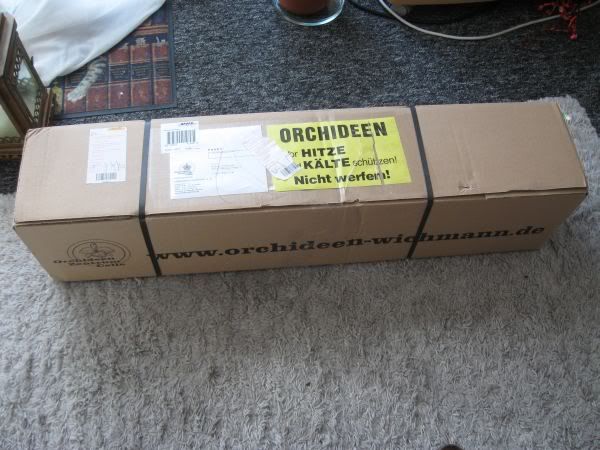 Opening the lid revealed a nest of paper-cuts: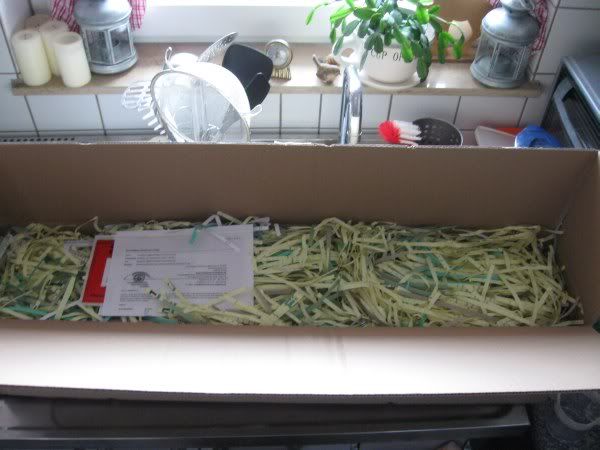 …then some strong packaging paper: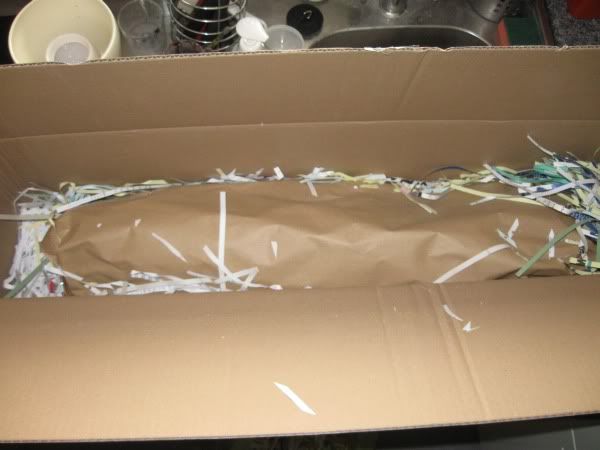 …and the next layer:

I see green! There really is a plant in there, yay: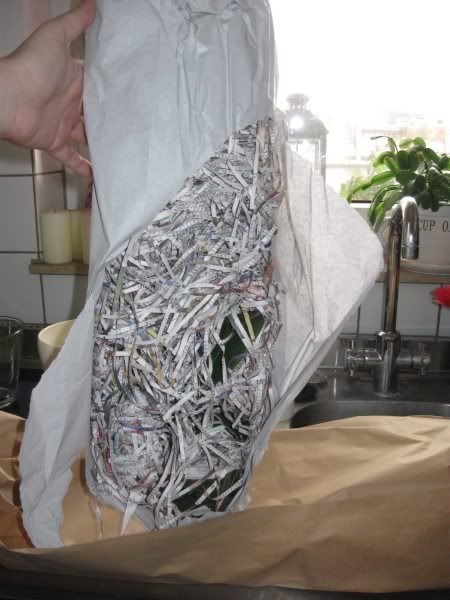 Here you see how much care they took to protect the complete plant as well as possible: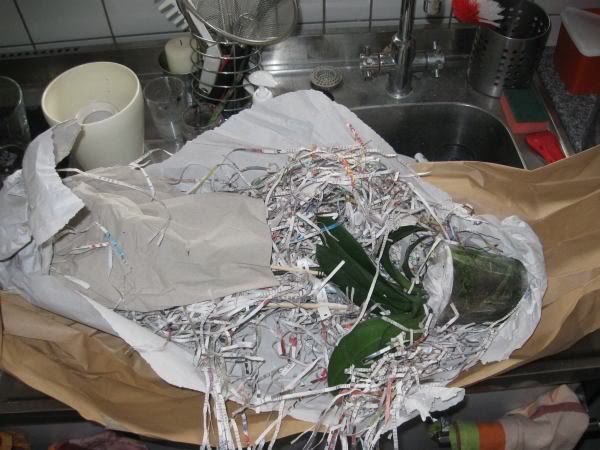 Aaah, finally, there she is!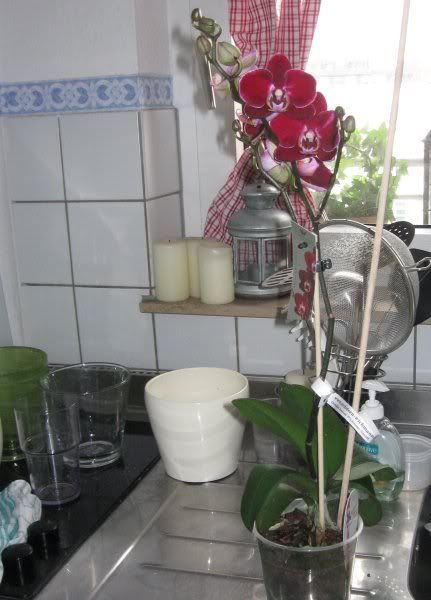 Her name is Phalaenopsis Elegant Debora and here are some nicer piccies of the orchid:
the green bits *g*

And the flowers without flash: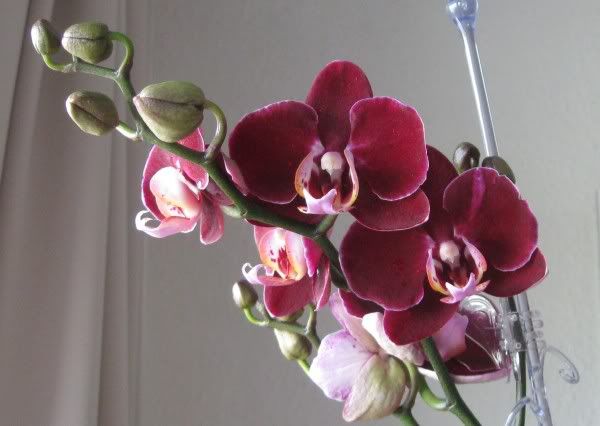 …and with flash: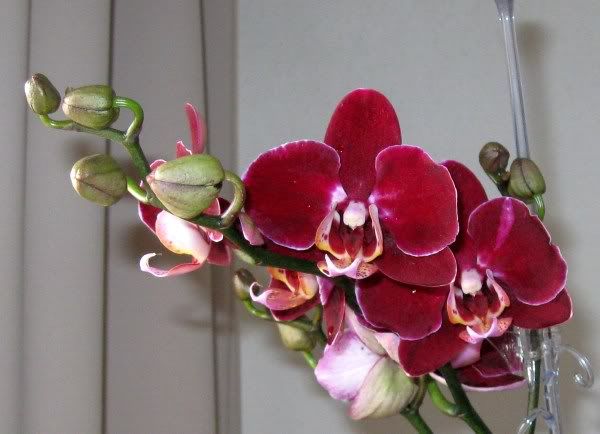 And on the quarantine closet, LOL!!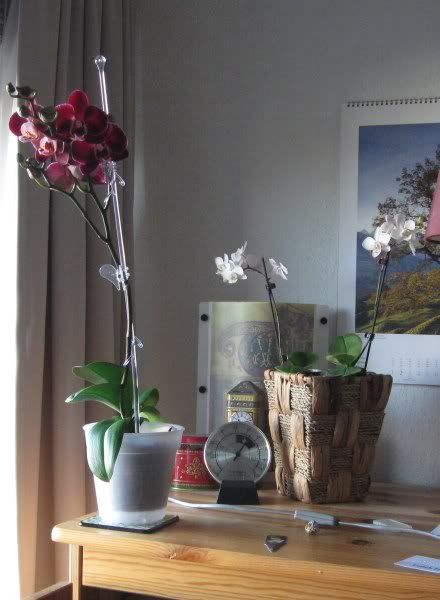 The colour is really pretty, a deep, deep burgundy red that changes depending on the light.
I ordered this plant from Orchideen Zentrum Wichmann and am very happy about fast shipping, awesome wrapping and a strong and vital plant.