Nach einer langen, aber interessanten Woche (Bibliothekartag 2012 in Hamburg) ist nun das lange Pfingstwochenende da und sogar das Wetter ist wunderbar! Sonnenschein, 26C mit leichtem Wind- wie am Meer.
Ich sitze gerade auf dem Balkon unter meinem neuen Sonnenschirm- so gefällt mir das sommerliche Wetter auch. *g*
Hier ein paar Impressionen:
Mein Sonnenschirm, irgendwie ziemlich retro, aber die anderen waren alle zu groß für meinen Balkon..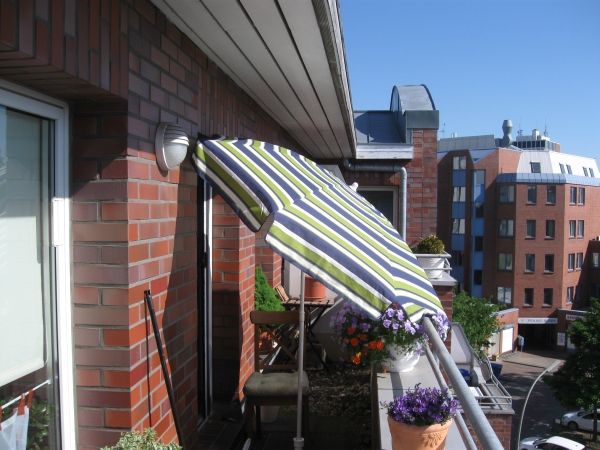 Und das ist gerade mein Ausblick, sozusagen: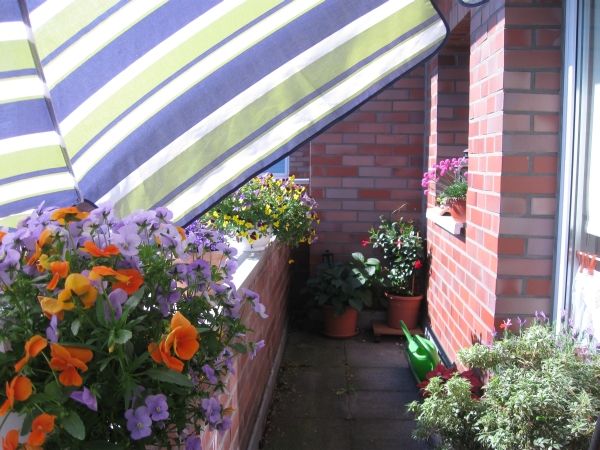 Gestern beim Einkaufen habe ich noch zwei Sofakissen gefunden, die perfekt zu meinen neuen Sesselüberzügen passen: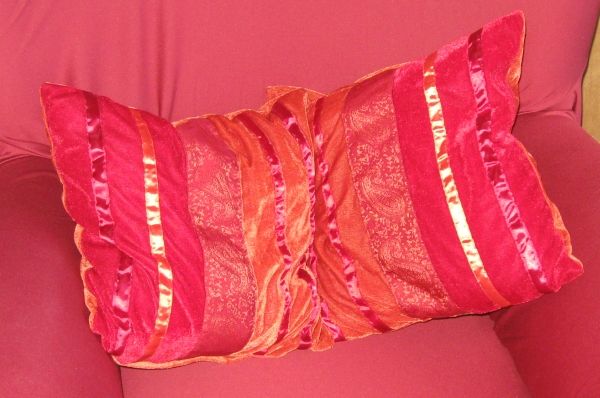 Life is good! After a long but interesting week (librarian congress 2012), I am now enjoying the long weekend. Surprisingly, even the weather is good, we have 26C, sunshine and a slight breeze that gives you a seaside feeling.
Finally I can try out my new parasol also, which does look slightly retro I suppose, but was the only one there that would fit onto my Balkony size-wise.
The second images shows what I am looking at when I look up now.
And then I really have to show off the nice pillows that I found yesterday, which perfectly match the new covers of my armchairs.