Heute war der Abendhimmel wirklich abgefahren- der Himmel war leuchtend Pink! Auf diesem Bild bekommt man eine Ahnung, aber es war noch intensiver:
Today the evening sky was really weird- it was glowing pink. The image gives a hint but nature was way more intense: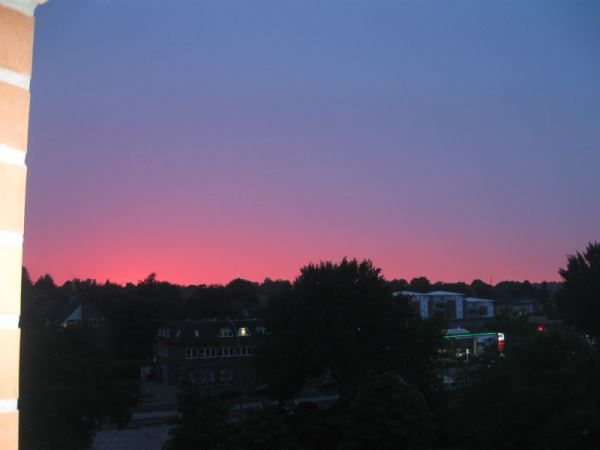 Und hier ein Blick auf die Fensterbank, wo die wie wild wachsenden Petunien nun mehr Platz an den Füßen haben. Die beiden gelben näher zur Tür hin sind neu.
And a view of the windowsill, where the quickly growing petunias got a roomier home now. The two yellow ones closer to the door are new.