This plant was saved from the litterbox because my salt was empty. (And I found it on the verge of getting thrown away at the supermarket) So lucky coincidence made me find it and pick it up: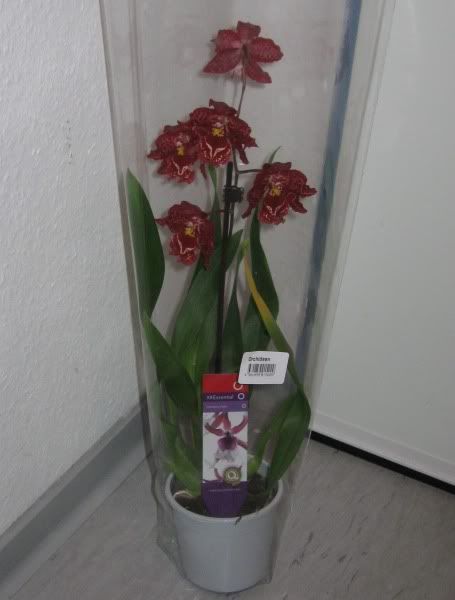 It looked thirsty and not happy with its surroundings but apart from that, it seemed healthy.
It got emergency treatment and then spent the night in the bathroom, where it is cool and humid.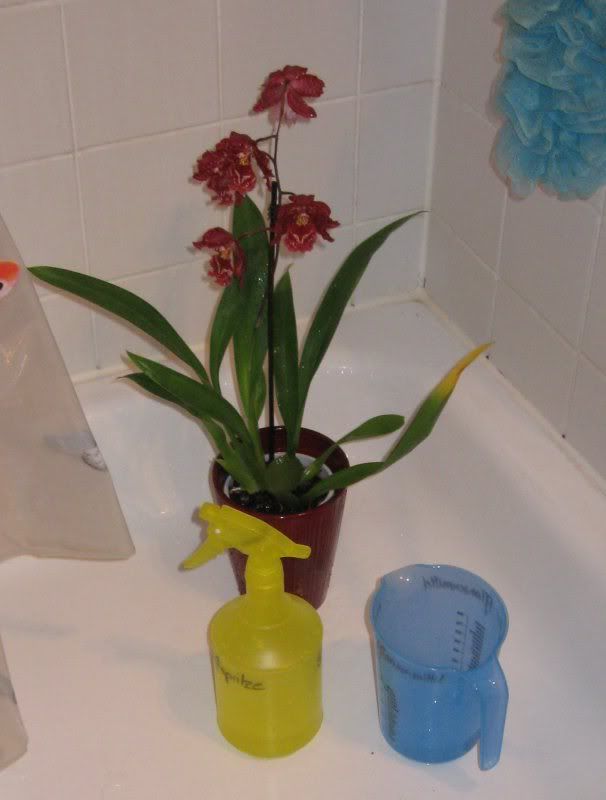 Yesterday I thought it would drop all blossoms today, but quite the contrary- they even seem to have recovered a little and are much less floppy and dangly today.
Since this type of orchid likes it cooler, it graces my kitchen windowsill now.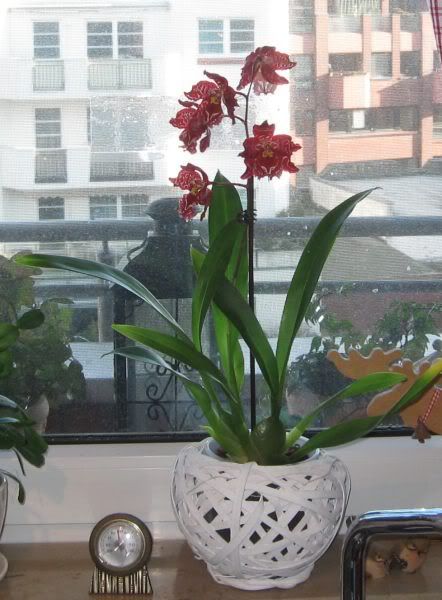 And even if they aren't in top shape, aren't the blossoms wonderful?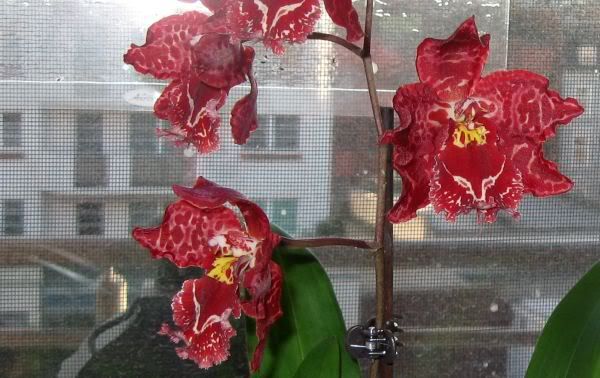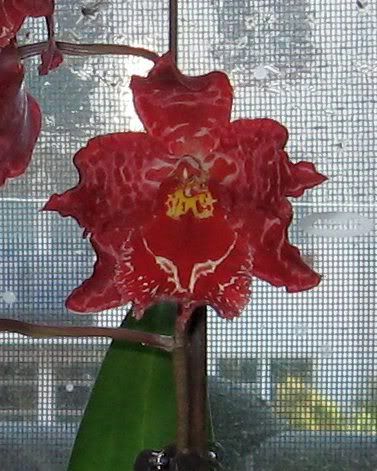 Now I am curious if I can find out if it has a name. The tag just said "Cambria Hybrid" (which is very misleading).