Gestern Abend war dann auch die letzte Blüte auf! 😀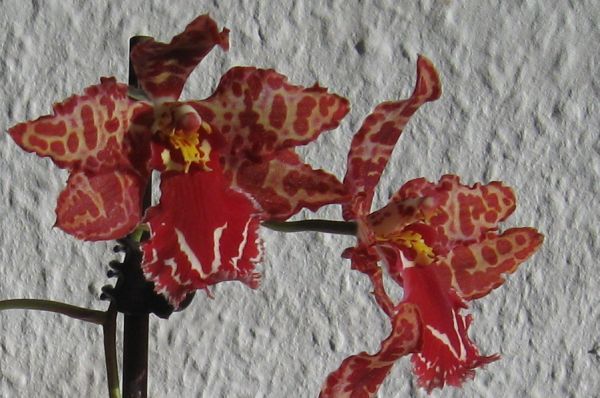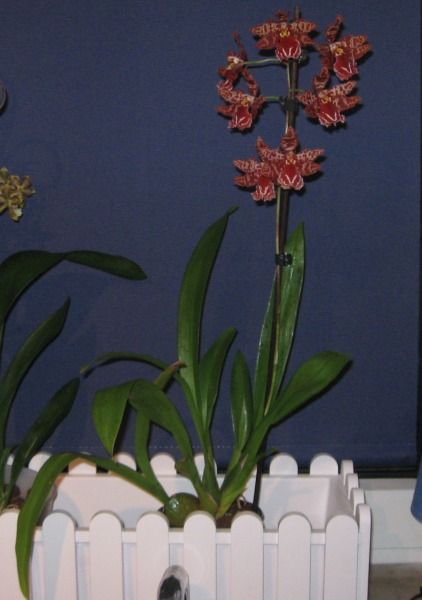 Und die Nelly Isler ist nun auch in die Küche umgezogen, ich habe den Blütentrieb gekappt, weil die Pflanze nicht so tolle Wurzeln hat und schon ziemlich verausgabt aussah, jetzt kann sie sich erstmal erholen (hoffentlich). So siehts nun in der Küche aus, ich finde die Orchideen machen sich da prima.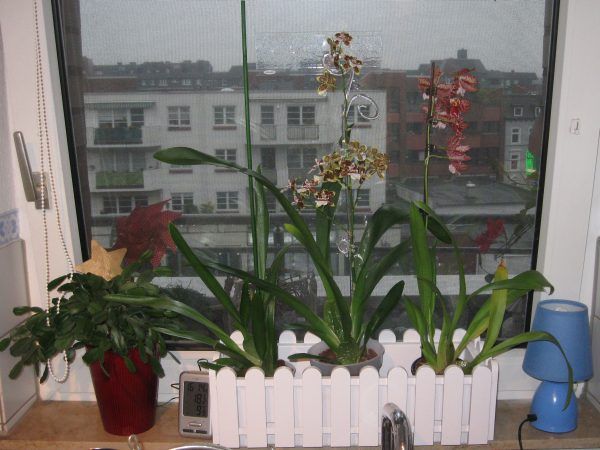 Und morgen werden dann die Amaryllis getopft! 😀
English Summary:
Last night the last blossom on my possible Odontioda has finally opened, yay! I love how the flowers look like. 😀
And I moved the Nelly Isler into the kitchen today, after ending the blooming by cutting the spike. The plant does not have the best roots ever and looked already very spent, so that I decided to help it to an early rest. Now it can hopefully recover next to its comrades on the kitchen windowsill.
And tomorrow, I will pot the Amaryllis bulbs! 😀