>On the way home from shopping after my seaside holiday, I ran past a starving miniature orchid- you guess it, I had to save it.
One flower-stalk was dying so I cut it off and I also removed a dying leaf, then put the whole plant into water for 2,5 hours.
As you can see, it began to recover pretty quickly, those leaves are no longer floppy:

It has very nice little flowers, looking a little like my other yellow mini, but not completely: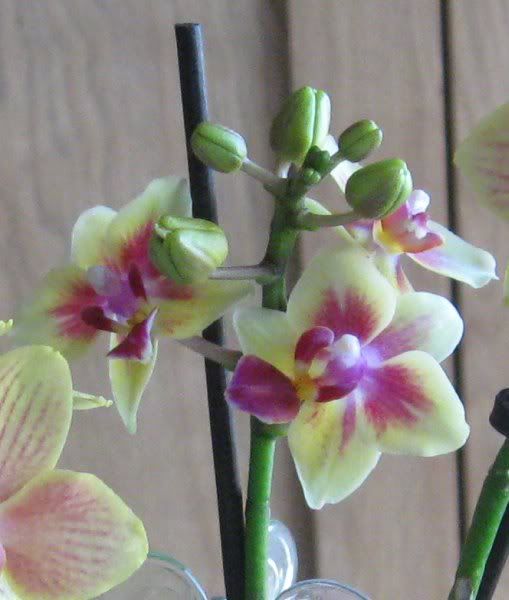 I then put both yellow mini orchids into one pot, now finally having the ideal relation between amount of roots and substrate. Since they also look pretty much alike from a afar, this is a good mix: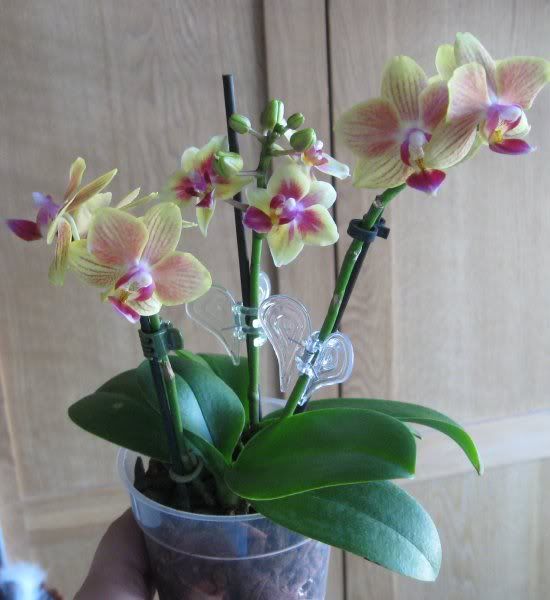 (New plant behind the other in the background)
Today I found a bamboo basket that solved my "how to hang up the Phalaenopsis bellina"-problem. Originally meant to be a basket for a glass with a candle, I removed those, got strong yarn and made it a hanging flower pot instead. The airy construction makes it ideal for housing an orchid.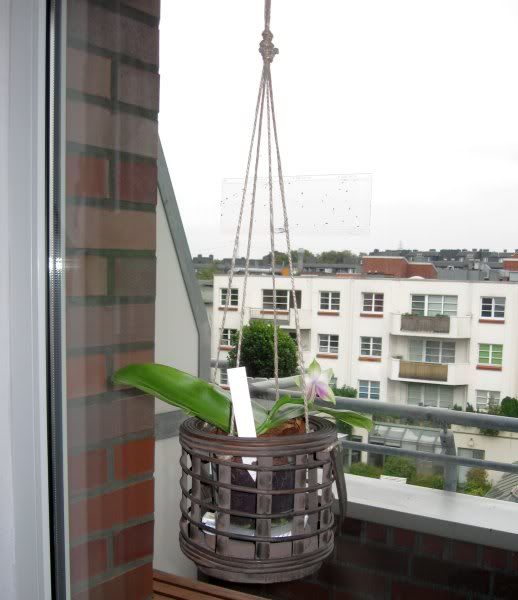 And this is what my updated orchid window now looks like: