>I believe that those "rolls" are new leaves. If so, this critter is growing fast!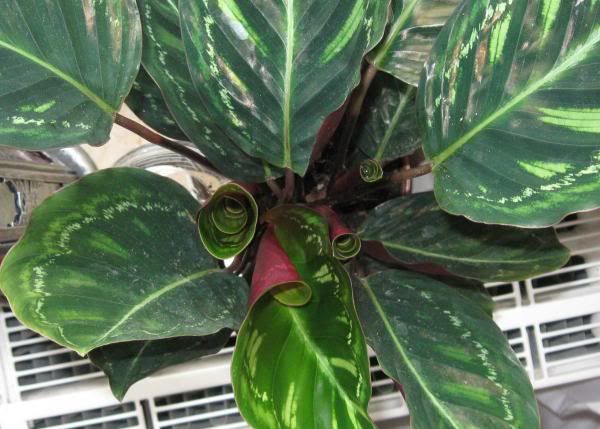 My orchids seem to feel at home, too, they make new blossoms like mad.
The smaller one has formed those little buds on the tip of the stalk with the blossoms: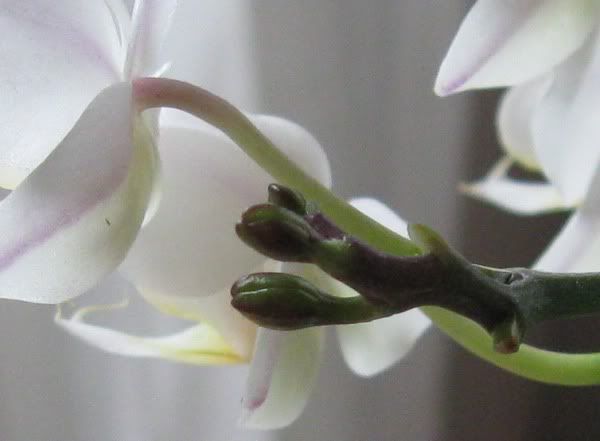 And the offshots of the bigger one are also active.
The larger one is already flowering: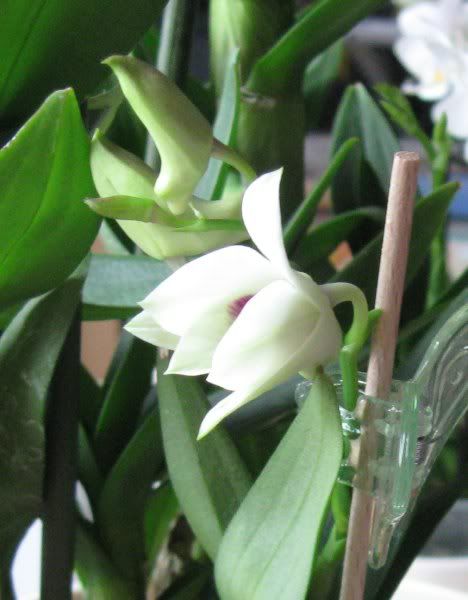 And the smaller one has grown considerably:

To see how they looked about 15 days ago, go back to the Indoor Plant Post.