Bad news first- little "Nopsi" did not make it, it practially died overnight and when I pried it apart to learn from what was left of it, I found its heart had gone black. Rot had caught it after all. 🙁
The rest of the band are sprouting funny looking areas under the leaves and while I never managed to catch any creepy crawly in the act of damage, I decided that I better take out the chemical nerfbat now while the plants are still vital and help in the fight. So today I got to use this: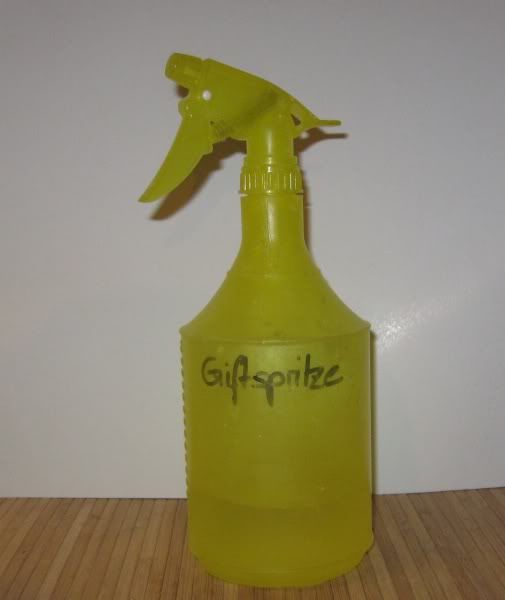 *ggg*
I gave them all a good dose, even if not all are similarly affected. Next weekend the repeat procedure and then we'll see…
I have several piccies of happily growing plants to add here now:
The little Dtps. Black Jack that got so cross about being sent by parcel and then also being moved from moss to substrate that it threw all flowers and dried their stalks seems to be more at ease with its situation now, because it makes a new leaf. 🙂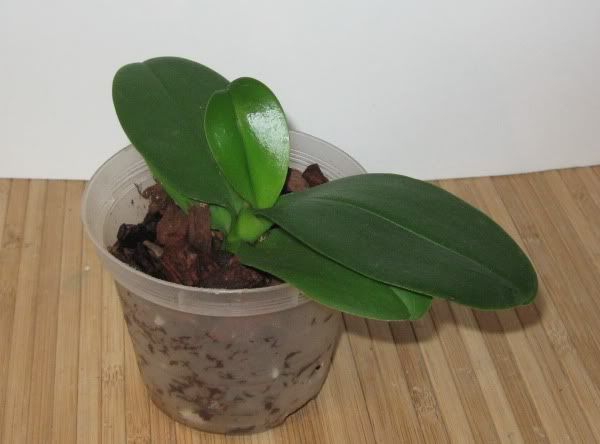 Also making a new leaf – and me very happy- is the Phal. Elegant Debora: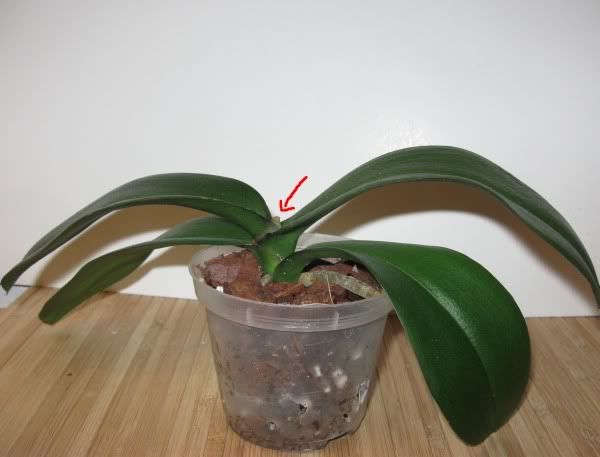 There is zero improvement on the roots, still, but the leaves are "filled out" nicely and now the leaf in the making makes me carefully optimistic that it might be out of the woods now.
Remember the cute little red leaf on the Phal. Mashimo? Well, that one has grown up – and green- afterall and does now look rather impressive already. (The one that stands up)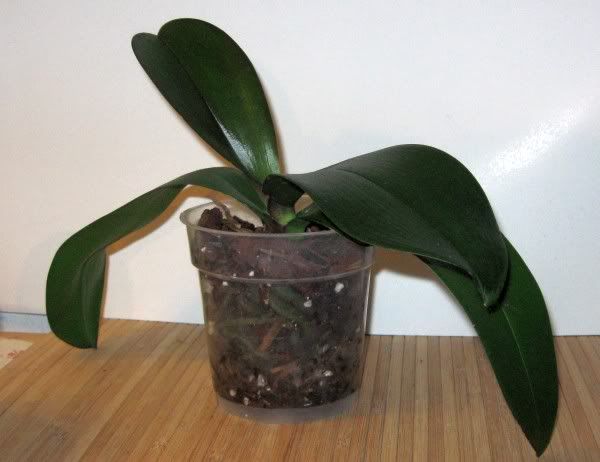 The Phal. Zoro Amato is building my character as it keeps me waiting for the blossom to open…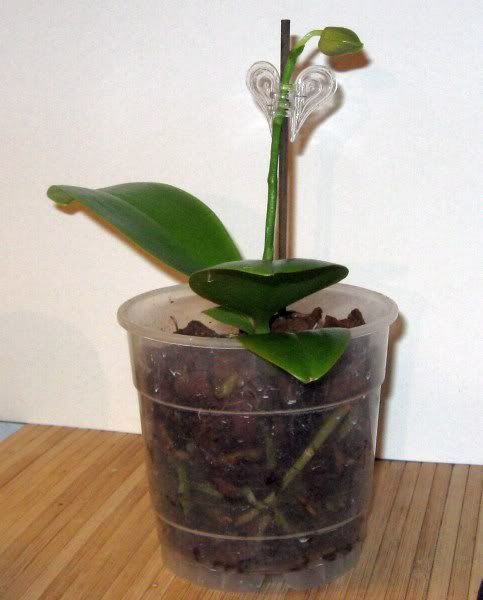 …and waiting, and waiting… aarrggh! I am sooooooooooo curious!! 😀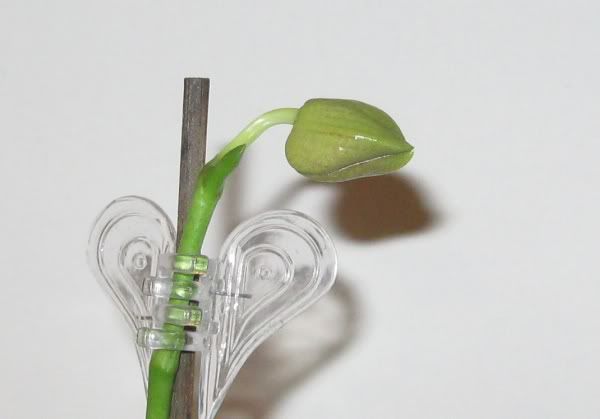 This one is new, it arrived on Thursday, its botanical name is "Ornithophora radicans", but I suppose it will just be called "sprinkles" here. *g*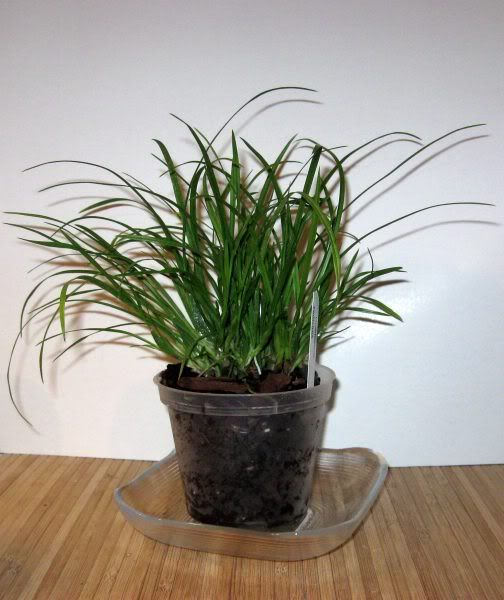 Here you can see that it grows from little bulbs just like the large orchids of that "type":