Meine Mutter und ich haben nach unserem Putzanfall gestern, der die Wohnung so richtig zum strahlen gebracht hat, heute den Inhalt meiner Küche bewegt. Ich weiß gar nicht mehr genau wie oft wir schwerbeladen hin und her gerannt sind, aber nach einer Menge Arbeit, eines Wutanfalls meinerseits und noch mehr Arbeit können wir nun echt stolz sein. 90% der Küchensachen sind in der neuen Wohnung. Die restlichen Sachen sind noch in Gebrauch oder kommen noch weg.
Jetzt sitze ich hier nach einem langen Tag und esse Eis.
Ein paar Bilder gibts auch. Meine Pflanzen haben es gut, sie haben den Umzug schon hinter sich und können sich schonmal einleben.
Orchideen To Go: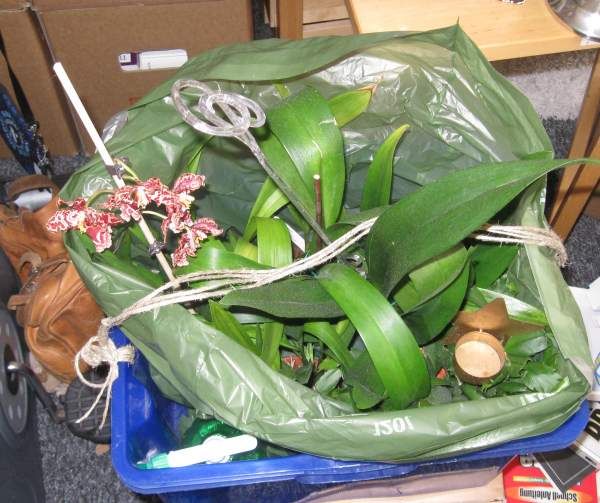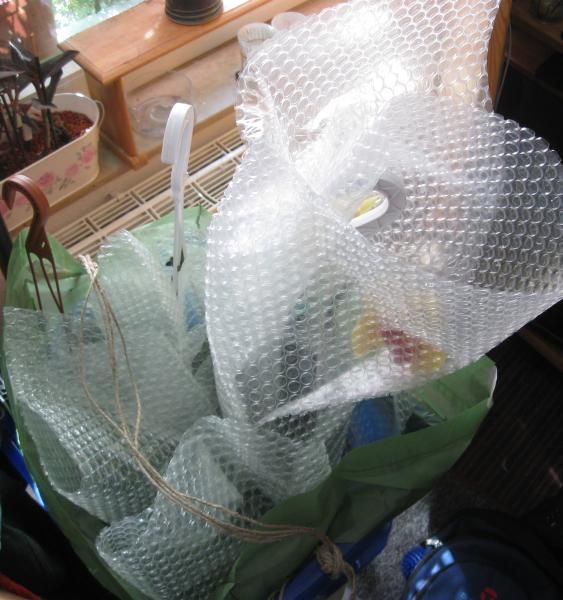 Und so sieht das neue Zuhause der Pflanzen aus:
Die, die es gern das ganze Jahr über warm haben, stehen in meiner Essecke, hier von der Küche aus fotografiert: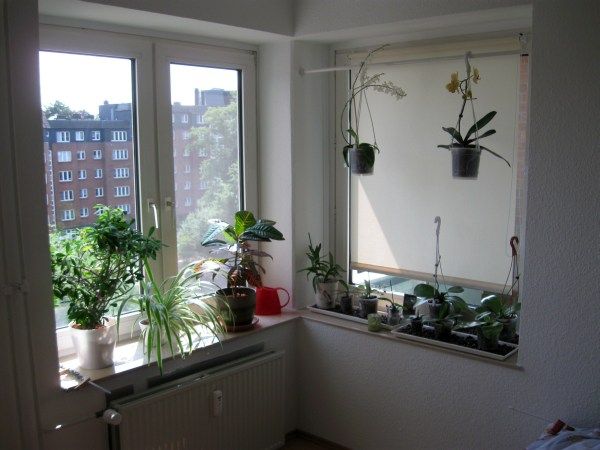 Und der Rest hat einen Platz im kühleren Schlafzimmer gefunden: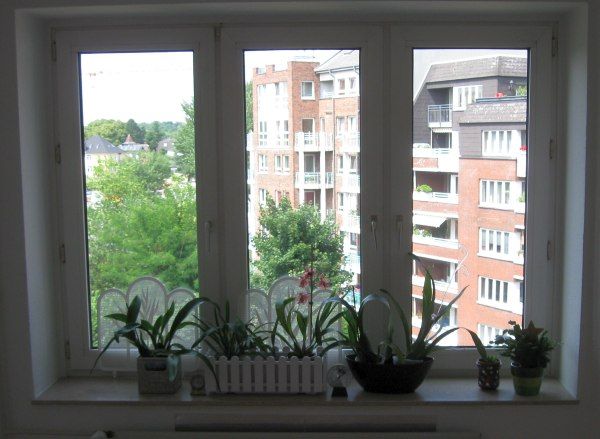 English version:
Wheeeew…. *siiighs*
After our cleaning mission yesterday, which was a full success, Mum and I set to the task to move the contents of my kitchen. I forgot to count how often we went too and fro, laden heavily, but after a lot of work, some hissy fit of mine and even more work we can now be proud of us. 90% of the things are there now. The rest is either still in use or gets thrown away.
Now I am sitting here with an icecream and go splat. *g*
The plants are luckier, *they* have already finished. We carried the rest of them over first thing in the morning and they can now get used to their new home. I took a few pics of that, first two piccies of "orchids to go" *g* and then in their new homes in the food-corner and the sleeping room. They look really nice there.