Yay, finally it is time for seasonal decoration again- I always look forward the whole year to it…
My little round tree outdoors is this year bearing a chain of lights: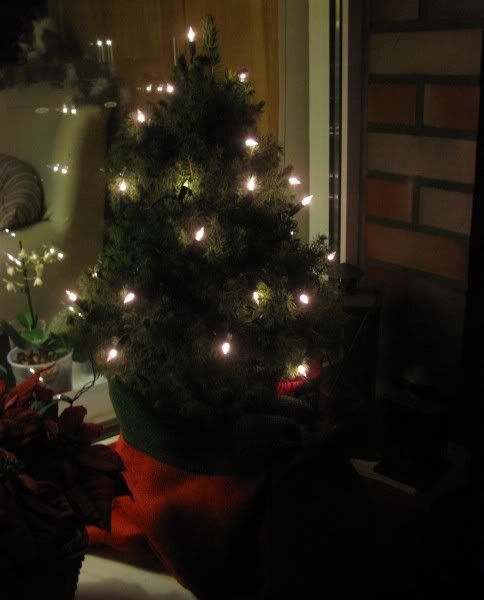 That is my Advent "wreath" this year: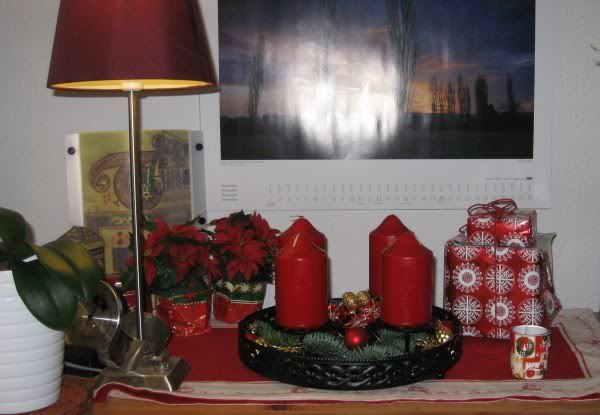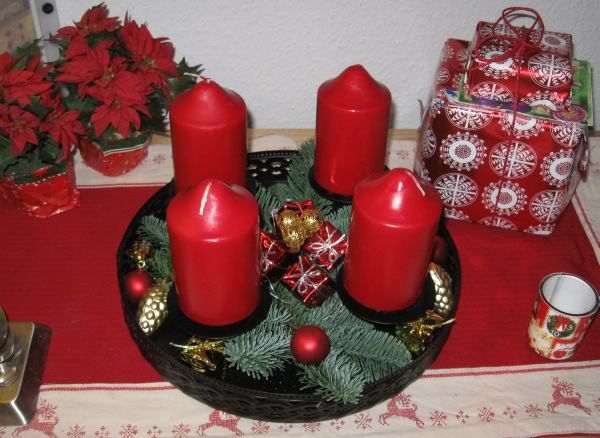 The wrapped box on the piccies above contained a gift that Mum gave me for today, the first Advent Sunday: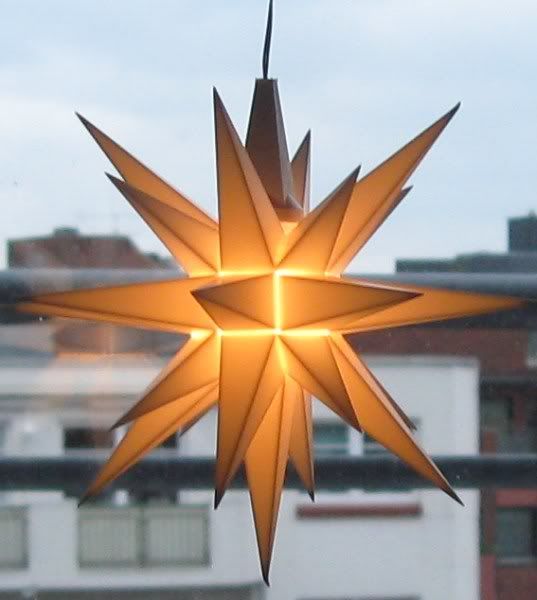 I love this star-shape, I know them as a big version- they look awesome if you have a true hallway in your house to hang them there. I never knew that they make them that tiny, too. ♥!
Since I finially finished repainting the Ikea reindeer, I could just hang it into my orchid-window which is now seasonal, too. Once a darker picture to make the star more clearly visible:

And one where you can actually see something. *g*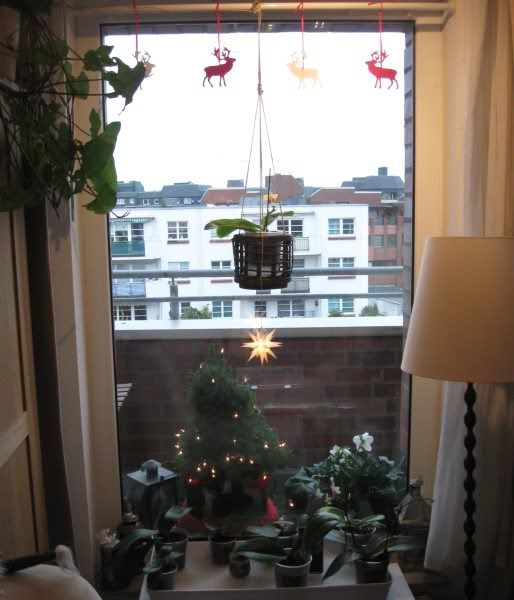 A cute little tealight holder which I couldn't resist recently: