Last night, I thought the budding dendrobium looked different. I took it out and yes, something is happening: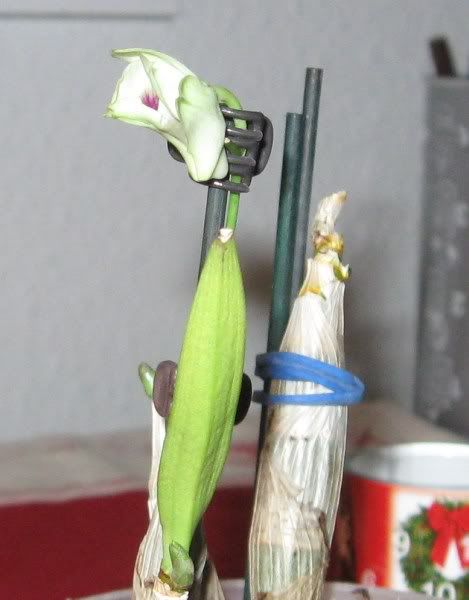 When I came home from work today, I was rewarded with a very pretty miniature blossom. Compared to what the plant produced before it fell ill, these may mislead to think that this is miniature variation.*g*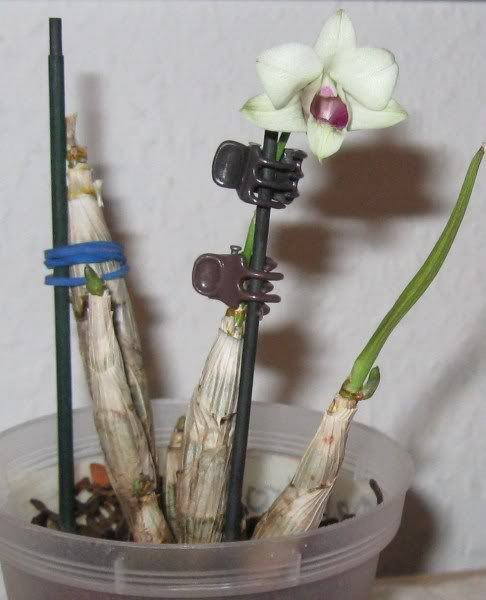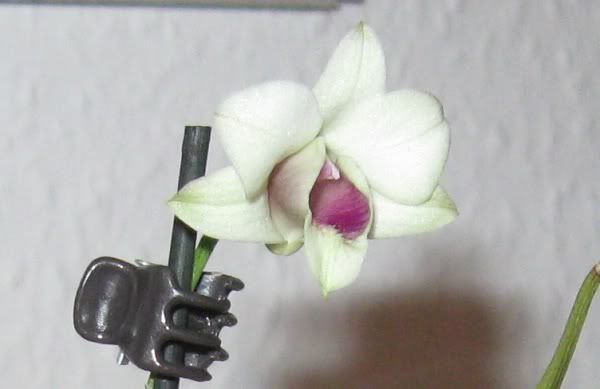 Sorry for the bad quality, but isn't it awesome?