Another orchid, but this one grows terrestial (= on/in the earth) and can thrive in soil. At the homeworker's supply store, I found this Ludisia discolor "Red Velvet" today and couldn't resist.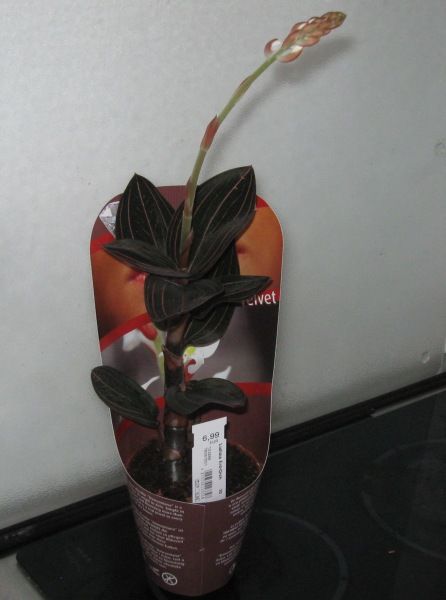 Size comparision with the Croton and the Oncidium: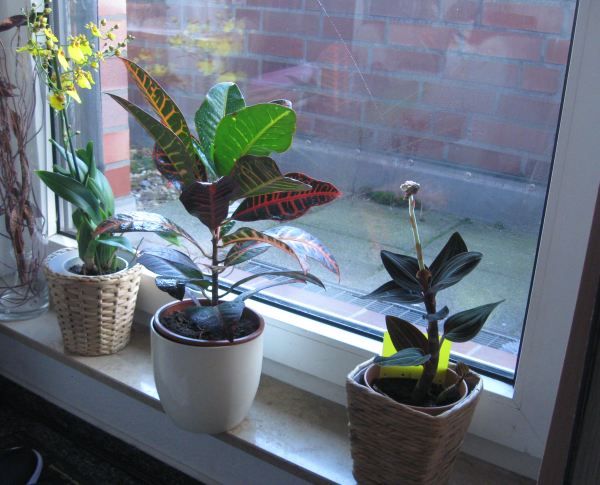 More detail pictures are to follow, the leaves are beautiful with their red veins.
And now that I have read up on this plant some, I have to giggle at myself- this one seems to have the same ambitions as the Monstera, if it feels well. Plants that reach such dimensions after a couple of years are apparently not all that few:
http://goorganicgardening.com/wp-content/uploads/birkett_jewel.jpg
And the Oncidium is now busily opening up all those buds.