Heute habe ich meine Ludisia in eine Pflanzschale umgesetzt, sieht jetzt fast etwas nach Bonsai aus.*g*
Die Schale hat unten eine dicke Schicht Blähton-Kugeln zur besseren Drainage und erst darüber die Blumenerde.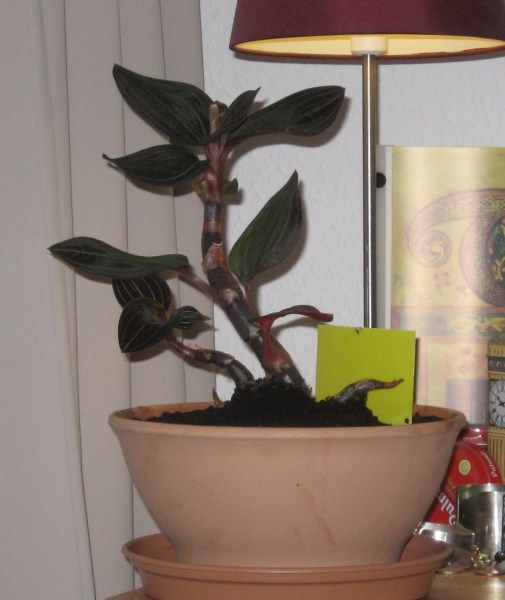 Hier sieht man die wunderschönen Blätter nochmal besser: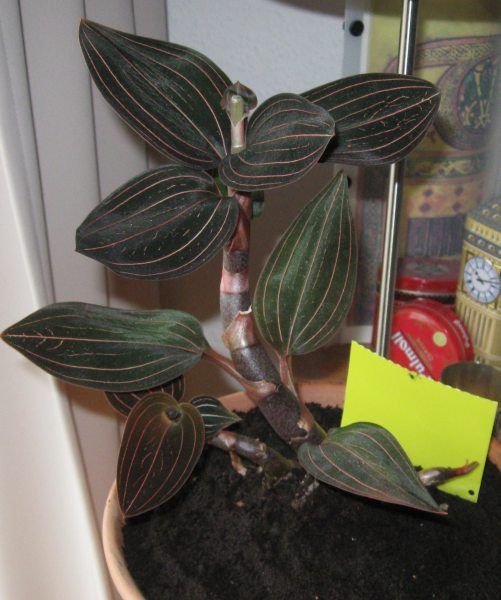 Unten an der Planze gibt es drei Jungtriebe, einen großen und zwei kleinere, aber oben am Stamm sieht es nach mehreren Seitentrieben aus. Dieser hier ist am weitesten in der Entwicklung.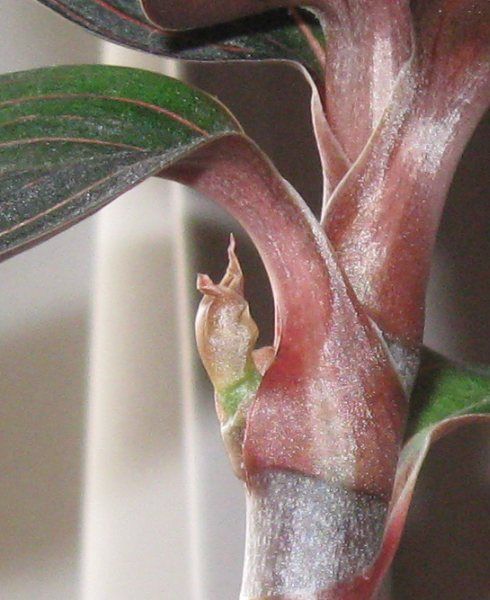 English Summary:
Today, I have repotted my Ludisia and planted her into a ceramic bowl. On the bottom of the bowl is a thick layer of clay-balls, for better drainage. On top of that, I put ordinary soil again.
On the second image, you get a glimpse of the beautiful (in my opinion) leaves.
The last image shows one of several spots where the plant produces an offshoot- this one is the one that is most obviously visible already.