The first blossom of my white miniature orchid is about to open anytime soon, now, am so excited about it. The first blossoms that any plant has "made" here, the others they already had when I bought them.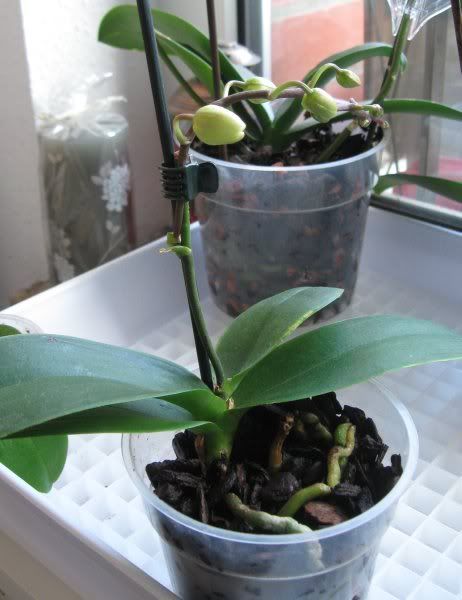 My spotted Phalaenopsis is slowly giving up the awesome blossoms now, but it also makes a new leaf, giving me a little scare at first, because I had expected something green, not dark-red. *g*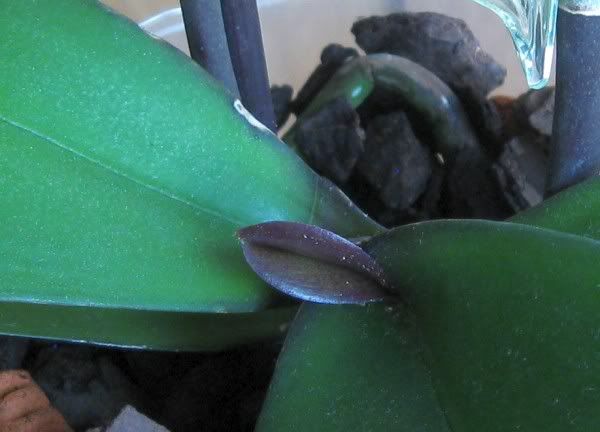 Nopsi and the rescue from the flowershop have been potted in Sphagnum moss now, in hopes to improve the growth of their roots. The little yellow one has already improved her floppy leaves in the night it stood in the moss now, that's really cool!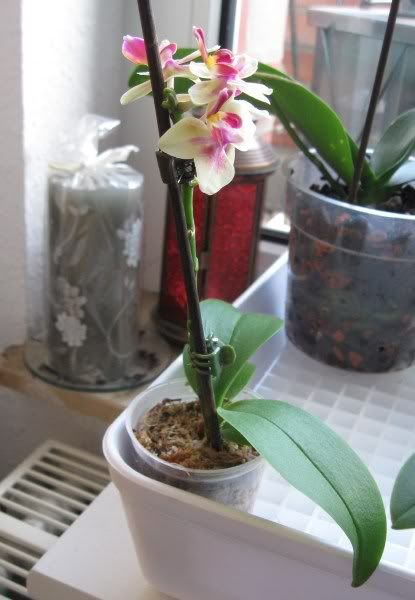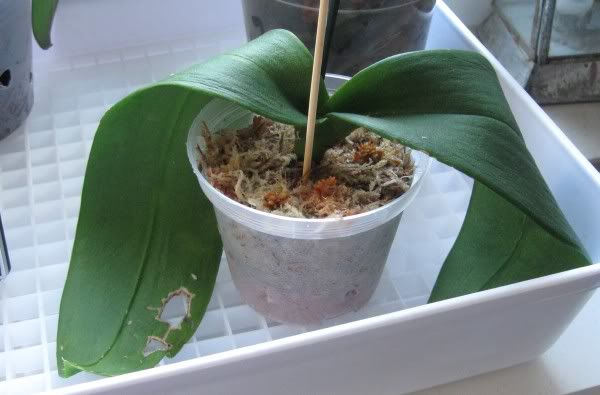 I bought the moss at the zoo-shop, happy that I remembered that you can also use it for animals living in terrarium surroundings. Like that, I had not to mailorder it.
And the most amazing thing- on Saturday I looked at my Dendrobium again, which I had half forgotten in its little indoor greenhouse. I was most amazed at what I saw, not only is it still stubbornly clinging to life- no it also attempts some little (malformed) flowerstalk! And down on those stems, the green spots are hopefully new roots showing. Apparently as long as the roots are halfway ok, an orchid will survive even worst case scenarios!