Wer erinnert sich nicht? Einfach mal hier reinhören:
http://youtu.be/EshRTkJ7M6A
In meinem Fall hat die Kleine aber Recht, es kamen Kartons! Und jetzt hab ich einen Stapel davon herumliegen und stehen… Hier sind Bilder davon: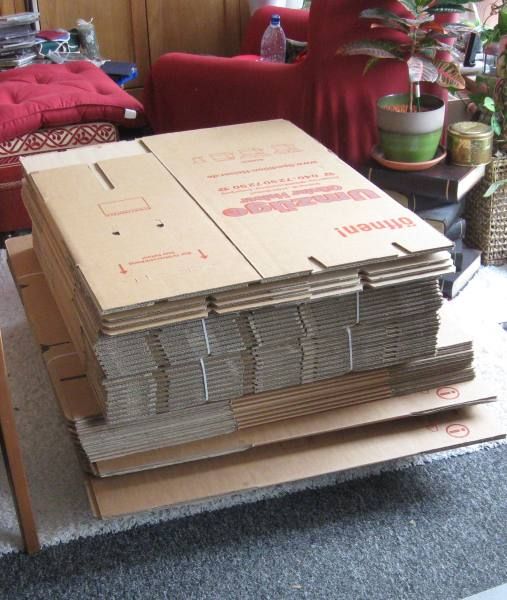 Dabei waren auch Klebeetiketten, die man Beschriften kann- Ivonne hatte mir ja netterweise Ihren Edding vermacht.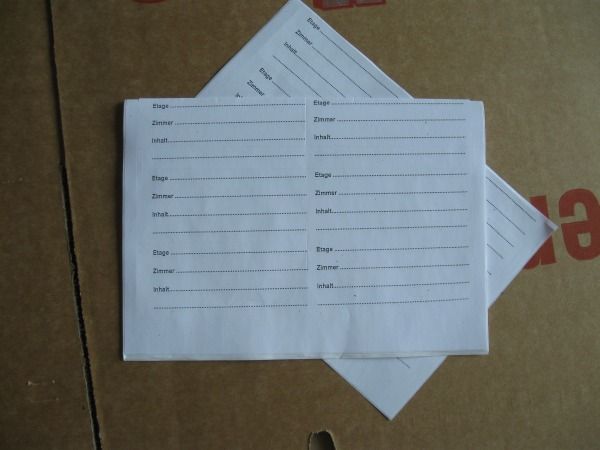 Mitgeliefert wurde auch diese Aufbau-Anleitung- ich kam aber mit den direkt auf den Karton gedruckten Hinweisen besser klar, flöt.

Und so sieht dann einer der extra-starken Bücherkartons fertig aus- laut Zettel kann der bis 40kg (!) Gewicht bepackt werden:

English Summary:
Every kid of my age probably remembers the cartoon-show named Rappelkiste, which usually started with this clip:
http://youtu.be/EshRTkJ7M6A
The words Cartoon and Karton look and sound pretty similar for small children, so they made it a wordplay, letting the girl yell "Attention, now comes a box (Karton)!" While a voice from the off corrects her "It is called cartoon!"
In my case, the little girl is correct, because today I got a heap of boxes to pack up my possesions in them. Above you can see the heap and the additonal stickers and leaflet. And also one of the boxes assembled. The smaller book-boxes pack a weight up to 40kg!