Und hier mal ein kleines Beispiel dafür das ich wirklich fleissig wegschmeiße- dieser Schrankteil war vorher propevoll und man musste die Tür immer schnell zumachen, damit nichts rausfällt. Nachdem ich mich eine Weile damit beschäftigt habe, sieht das Resultat so aus: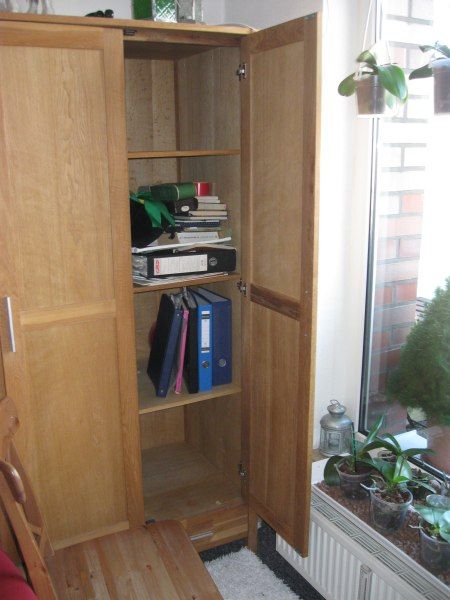 Jawohl, gerade mal zwei Fächer enthalten noch etwas und man könnte deren Inhalt locker in ein einziges Fach zusammenfassen.
English Version:
Here's photo-proof how effectively I am clearing out! This part of the closet was overflowing before- you always had to slam the door shut or stuff would have poured out. And now that is all that is left of it.