Heute habe ich bei meinem Zug durch die Gemeinde nicht nur die Dinge gefunden, die ich brauchte, sondern auch noch ein paar schöne Sachen dazu.
Weil ja im Moment überall das Weihnachts/Winter-Sortiment weggeräumt wird, kann man ein paar super Schnäppchen machen, wenn man genau hinschaut. Diese schönen neuen Teelicht-Halter/ Kerzenhalter habe ich super günstig bei Rossmann aufgetan: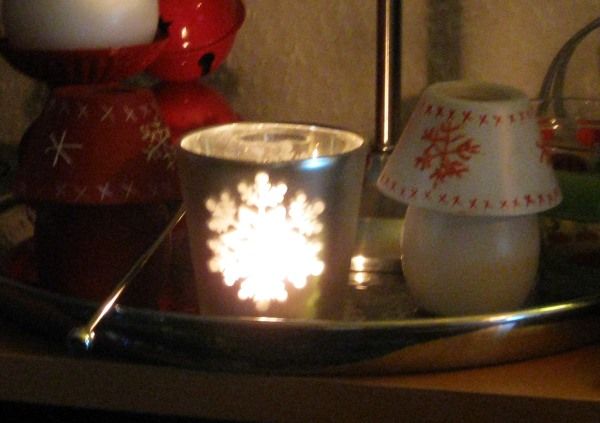 Meine gepunktete Orchidee (Phal. Mashimo) macht ihre zweite Blüte auf: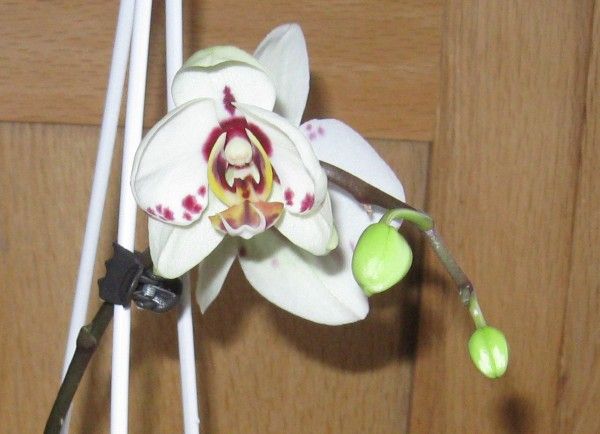 Und einige meiner Orchideen wurden heute in geeignetere, bzw. größere Töpfe umgesetzt. So auch meine größte Phalaenopsis, die nun einen 15cm Topf bezogen hat: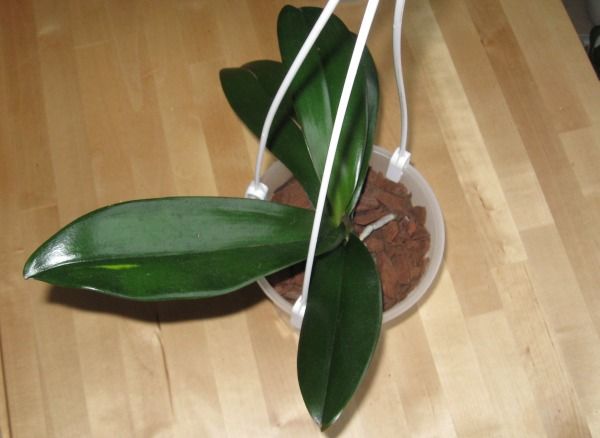 Mit dem größeren Topf ist diese Pflanze jetzt auch ein Fall fürs Baden im Eimer- hier im 4L Eimer (da sieht man die Größe auch noch mal):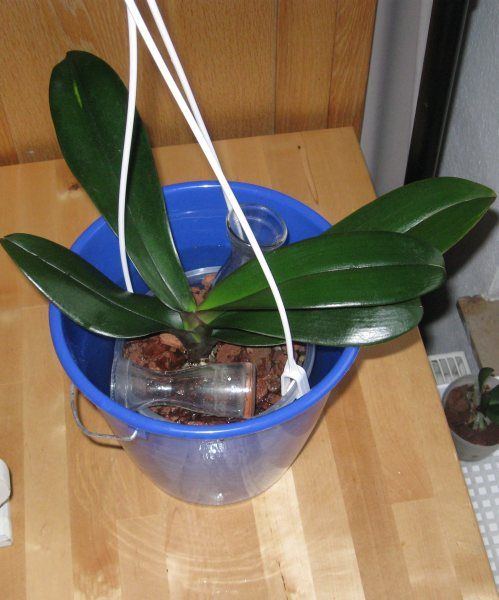 (Die kleinen Glasvasen verhindern, das der Topf auf dem Wasser schwimmt und halten ihn am Boden des Eimers)
English Summary:
Today I made some neat findings when I was out and about to buy some supplies I needed. Those candle-holders pictured above were found at Rossmann for a huge discount. Everywhere, shops are removing winter/christmas articles and give big discounts on them, so one can really get lucky.
My Phal. Mashimo opens her second bud now and the blossom already looks as good as the older one.
Some orchids were moved into more suitable/bigger pots today, too and as an example here my largest (by leaf-span) Phal, who now lives in a 15cm pot. The huge pot makes her a candidate for taking her baths in the bucket from now on. Pictured with a standard 4L bucket above, which also helps to determine the size of the plant.
(The little glas vases make the pot more heavy and keep it from floating in the bucket)