…Seesterne! *g*
Was macht man, wenn das Bad langweilig und ziemlich häßlich gefließt ist? Man sucht sich einen Versender von Fliesenstickern, wählt ein Motiv (man kann übrigens auch sein eigenes Bild auf die Sticker drucken lassen) und beginnt zu basteln. Optional singt man dabei Seaside Rendezvous von Queen.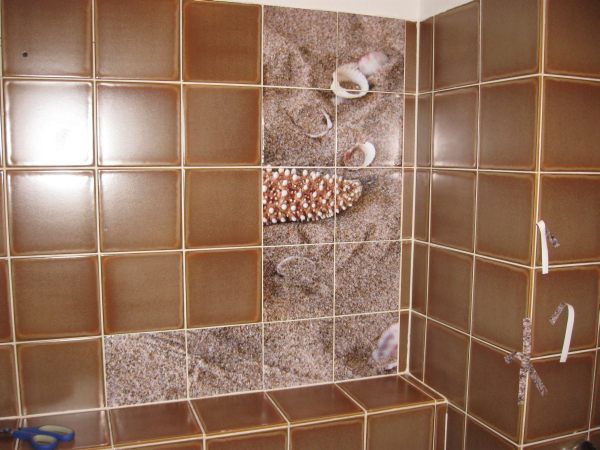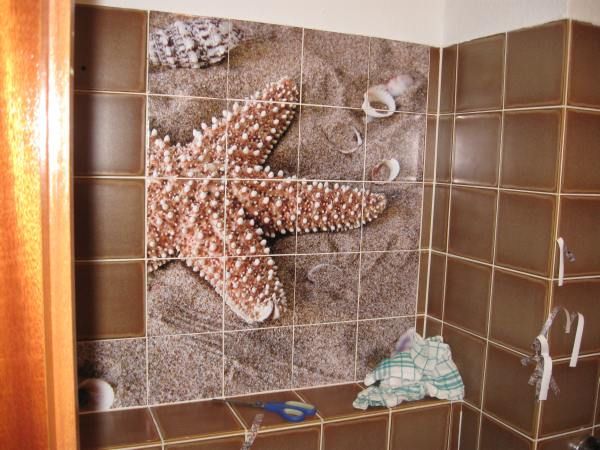 Fortsetzung folgt.
English Summary:
I am seeing stars… seastars! *g*
What do you do, if your bathroom tiles are boring to fugly? Yes, you go look for a place that sells tile-stickers and get a nice motive. (You can send in your own pictures to have them printed, too) And then you start fiddling. Optinonally, you can sing Seaside Rendezvous by Queen while you work.
To be continued.