>Um, well, kinda, LOL!!
I know that you have to be patient with recovering plants, but I had such a bad feeling about my sick orchid that I removed her from the substrate once more. And rightly so, the rot was climbing up still. Sooo… this time I did cut upwards into the stem from below radically so that I saw only healthy green, then treated with cinnamon, removed the floppiest leaf and decided to change strategy.
At least for a while there will be no substrate, just air. Hoping to get the roots dry and clean like this. Last chance. *crosses fingers*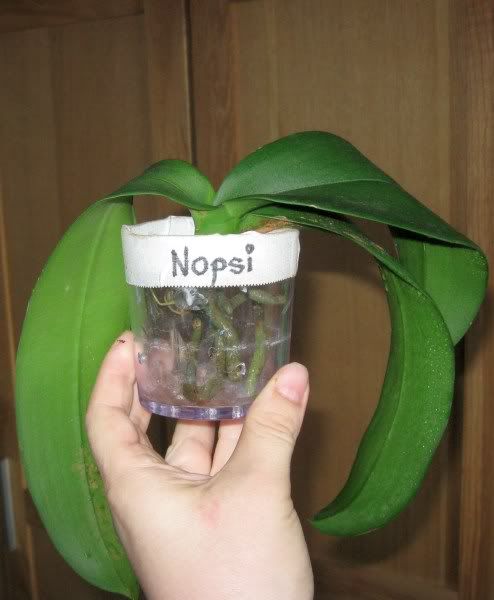 Come on, "Nopsi", we cheer you on!