Meine beiden wurzellosen Phalaenopsis wollen beide noch leben und zeigen das mehr oder weninger deutlich. 🙂
Diese hier ist sehr eigenwillig, sie macht erstmal ein neues Blatt, den Ansatz dazu bemerkte ich vor ca. einem Monat, da sah es so aus: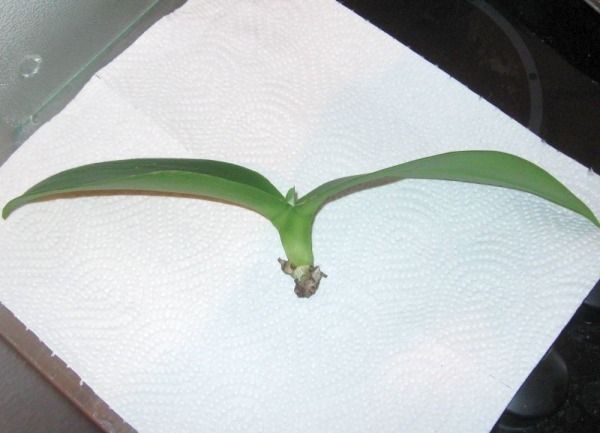 Und so heute- von Wurzeln noch immer keine Spur, aber das Blatt wächst kräftig: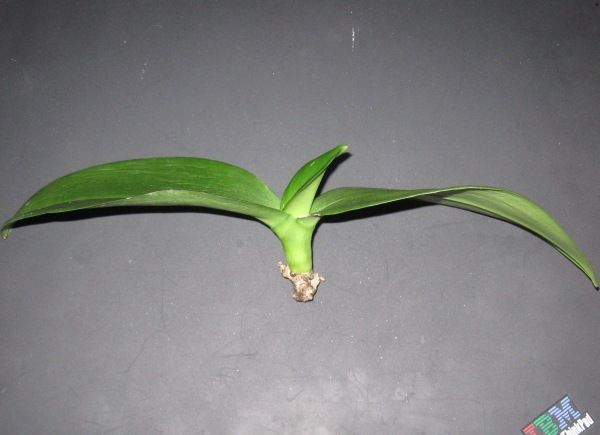 Die Andere hat etwas länger gebraucht, dafür ist sie aber "standardkonform" *g* und macht ein neues Blatt und neue Wurzeln.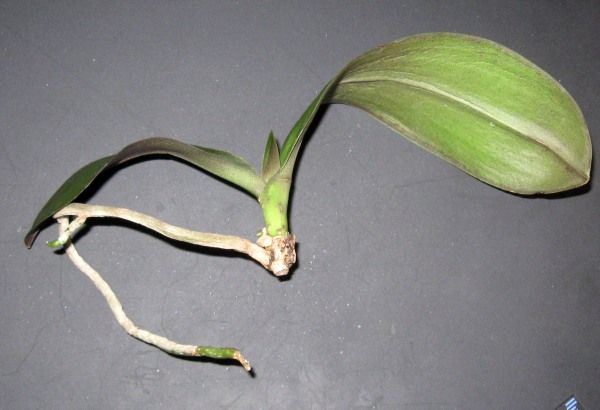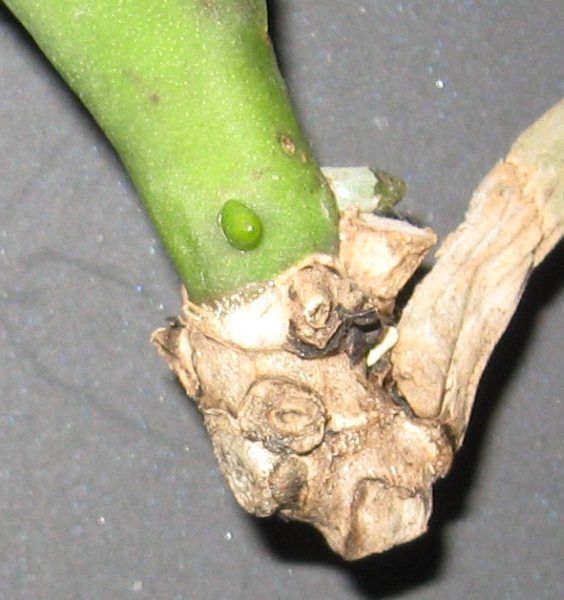 Beide werden jeweils in einer durchsichtigen Plastiktüte gehalten, in die ich vorher einen Sprühstoß Wasser aus der Blumenspritze gebe. Die Tüte wird dann mit einer Klemme verschlossen. Alle zwei Tage kommen die Pflanzen für eine Nacht aus der Tüte, einmal im Monat sprühe ich Wasser mit Dünger unter die Blätter und lasse die Pflanzen ohne Tüte abtrocknen. Die Tüten-Phals stehen hell, bei Zimmertemperatur, aber sie bekommen keine Sonne ab. Ich achte darauf, dass die Pflanzen in der Tüte auf der Seite liegen- so kann herabtropfendes Wasser nicht im Herz der Pflanze stehenbleiben.
English Summary:
Above you see my two rootless Phalaenopsis and the current state they are in after continuous intensive care. The first plant is a bit perculiar as it makes such a nice new leaf but shows no intent of growing the sorely needed new roots. Plant two luckily behaves as expected and there are new roots in the making and as a nice extra, also a new leaf. I am very happy to see their efforts.
Both are kept in a transparent plastic bag, each. Before the plants are set into the bags, I spray a little water in there, then close the bag tight with the help of a clip. Every two days the plants get to spend an entire night outside their bags to get the chance to dry (and to avoid mould). The bags sit in the window so they get a lot of light, but they are protected from direct sunlight. Once a month, I spray water with fertilizer in it onto the undersides of the leaves and let the plants dry after that before returning them to their moist bags. When in the bag, I take care that the plants lie on their sides, because like this, no dripping water can end up in the heart of the plant and cause rot.