>How to survive the heat? We have 37C in the shade outside around midday here. And in my appartment (which is on topfloor) I have now permanently 30C, wheeew…
These two things help to keep me sane: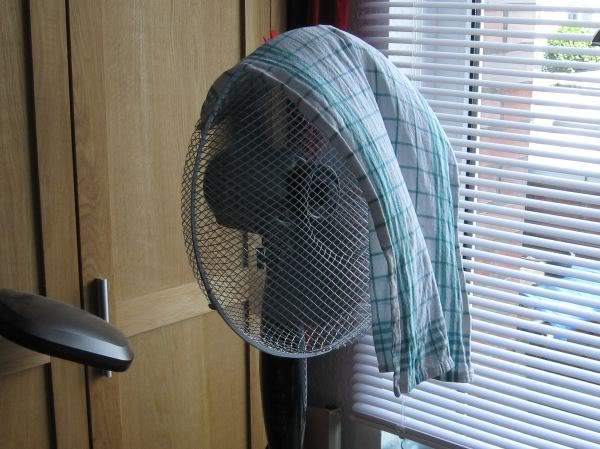 for keeping the air moving and a bit less dry.
And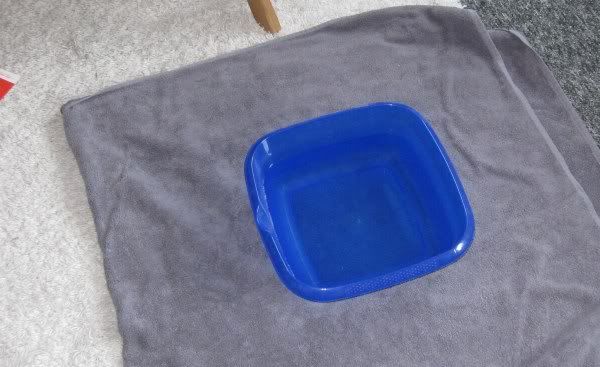 to cool the feet very nicely from time to time.
The heat has ONE good thing afterall, though- it subdues the football (Soccer) fans! There is not half as much noise as it was last time.
Speaking of which, I begin to notice a pattern, here- whenever I wish Germany would loose, they win and do so with lots of goals. When I don't care or even want them to win they play badly or even lose.
Sooo, everybody wanting them to win that whole thing? How about bribing me to think bad thoughts about loosing at them, then? *giggles*