Fast überall. Nur in den Canna-Töpfen passiert…nichts. Vielleicht sollte ich sie mal zum Monster rüber schieben.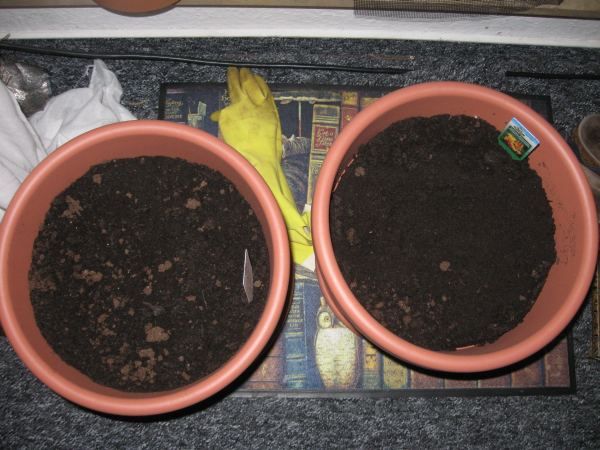 Naja, trösten wir uns mit den fleissigen Orchideen. (Eins vorweg, ja, ich muss dringend die Orchideen entstauben! *hüstel*)
Diese hier ist am weitesten und wird bald wieder blühen: Phal. Zoro Amato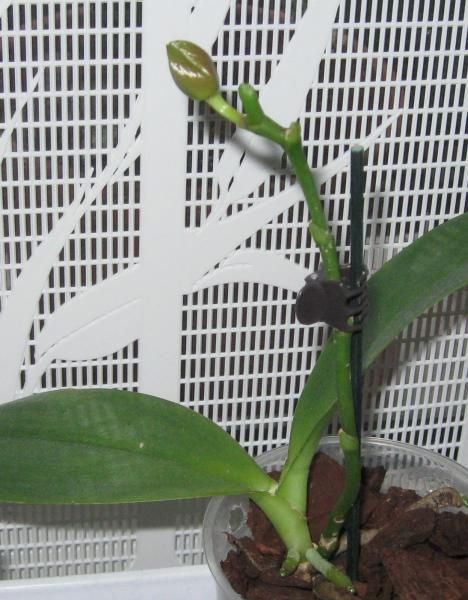 Die Phal. bellina hatte mich zunächst geärgert, indem sie ihren Blütentrieb wachsen ließ- nur um ihn dann an der Spitze eintrocknen zu lassen und doch lieber ein Blatt anzufangen. (das freut mich allerdings fast noch mehr als Blüten) Doch was sieht man da? Sie macht einen neuen Blütentrieb!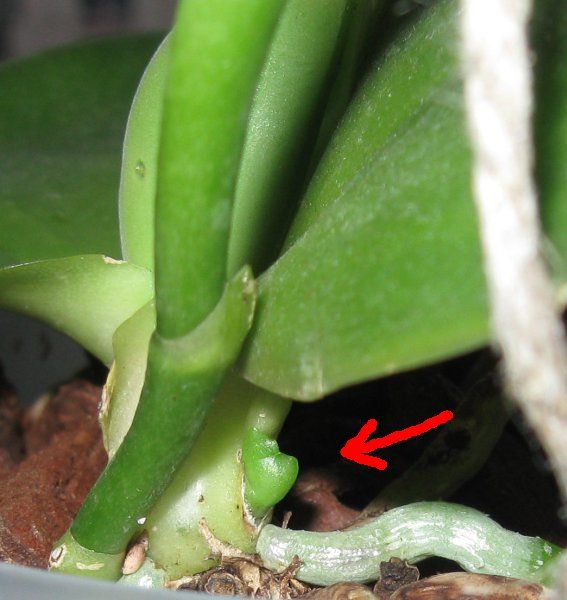 Das schöne neue Blättchen: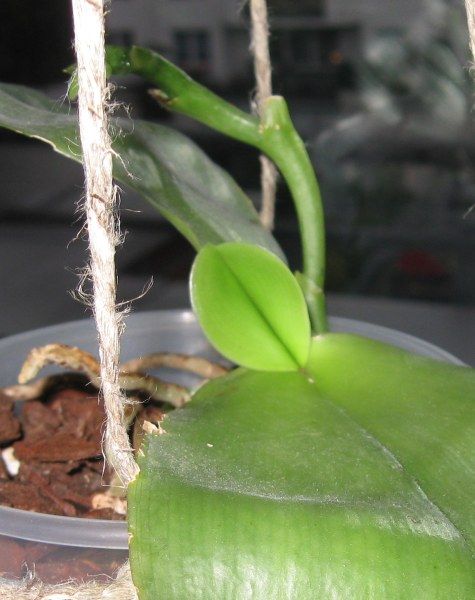 Die kleine Doritaenopsis Gotris SOGO F-1917 ist meine fleissigste Orchidee, die sich auch im Winter nicht am Wachsen hindern ließ- nun wird sie die ersten zwei Blütentriebe hier bilden. Auf dem Bild ist der größere zusehen. *freu*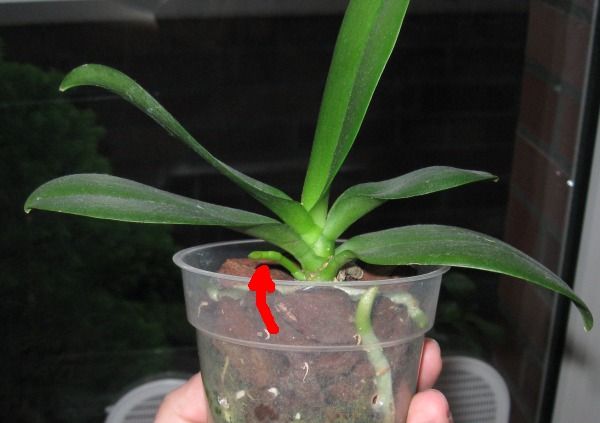 Und meine waschechte Baumarkt-Hybride namens Phal. Mashimo ist nun auch fleissig dabei mir einen schönen ersten "selbst erpflegten" Blütentrieb zu bauen: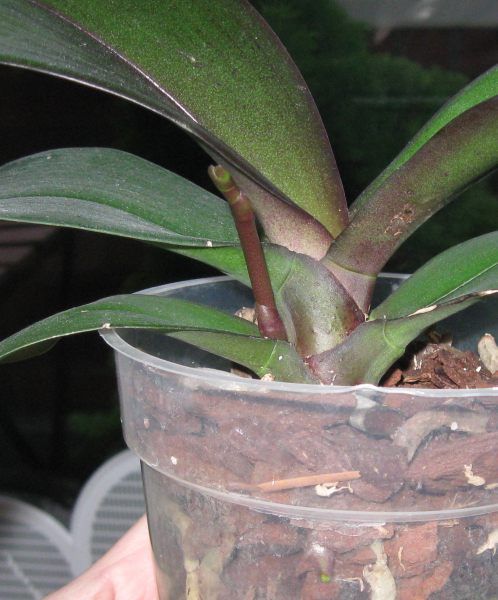 English Summary:
Everything grows. Well, almost everything. My Canna-pots keep me waiting.
So better turn towards my busy orchids, who really love the longer daytime and the more intense light (with shading!). And yeah, I really need to wash the dust off of them, ahem! *blushes*
Phal. Zoro Amato is the fastest, its newest bud will soon open, just a couple of days more.
Phal. bellina made me grumble at first, because it let its spike grow and hinted at a bud, when suddenly shriveling the tip of the spike up and making a new leaf instead. But that leaf is cause for delight, too! And look, now it makes a second spike!
Doritaenopsis Gotris SOGO F-1917 is the busiest orchid that I own, it did not even let the darkest winterdays keep it from constantly growing. And now it delights me with the first two spikes produced here with me. On the picture is the larger one visible under the leaves.
And last but not least- almost as constantly growing was also my spotted Phal. Mashimo, who is now delighting me with the first new spike produced here, too. It grows very fast, I wonder how tall it will get.