>So today we still have this wonderful warm weather and I woke up early enough for the market, so I set out to get summery plants for the balcony.
When I was done on the market, my bike looked like this: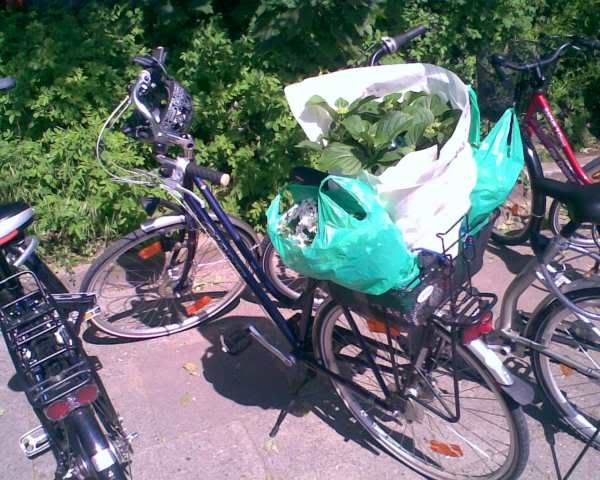 All the plants and stuff I bought, making two tours: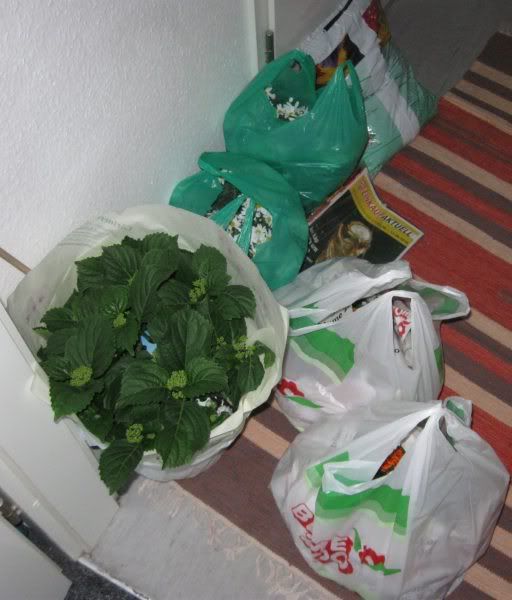 The finished balcony, all clean: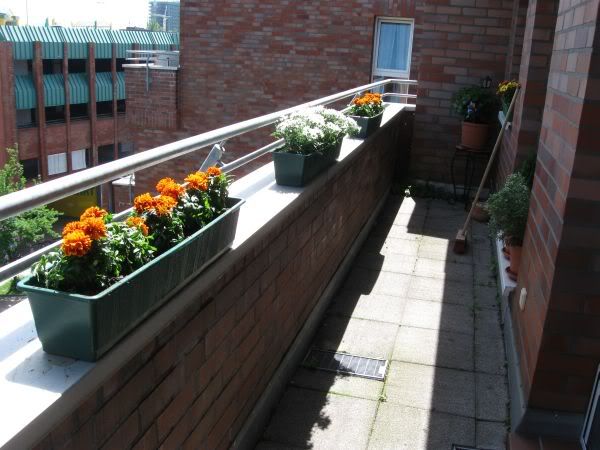 Tagetes, why am I suddenly surrounded by so much orange?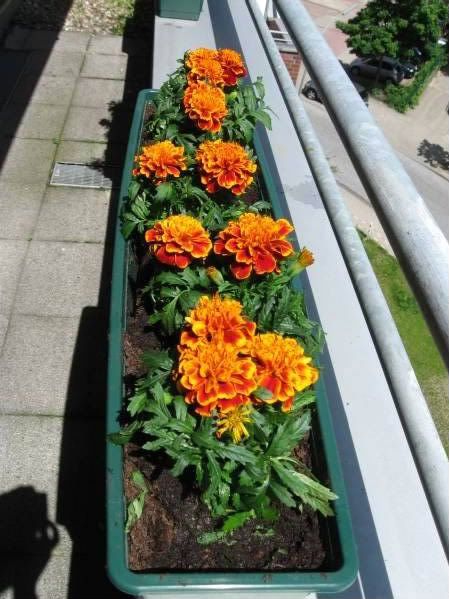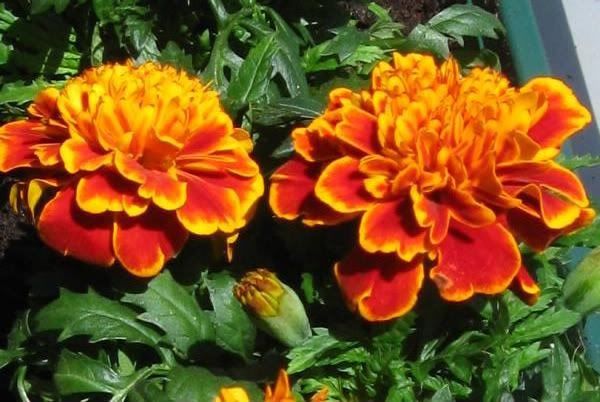 One marguerite which did not fit into the middle flowerbox anymore: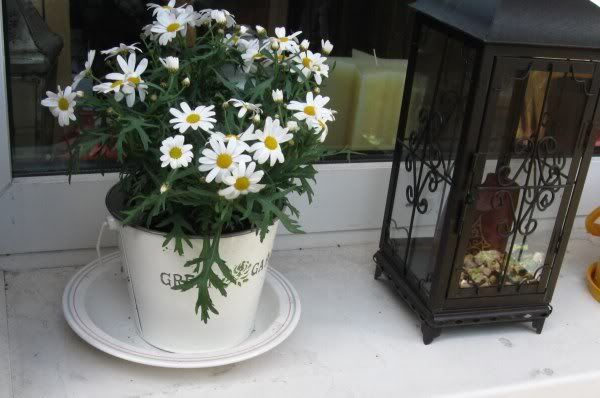 The Bornholm Marguerites, tricked into reopening their blossoms fully (they do that only in full sunlight):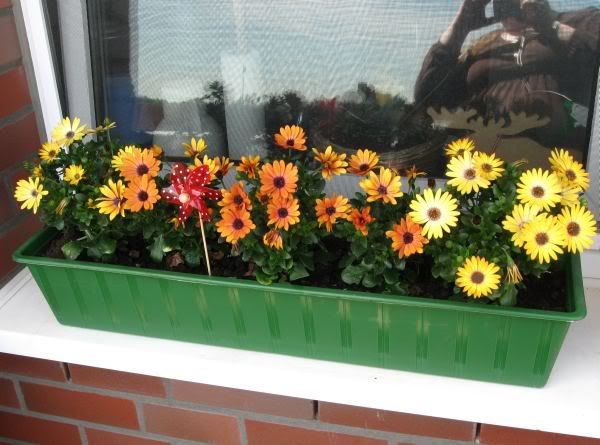 New hortensia, the other died by drying up from within- I suspect a damaged root.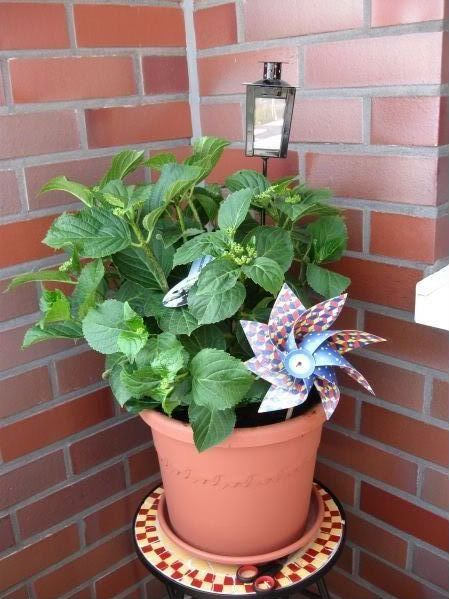 This one will look like these, when flowering:
http://www.gartenmarkt-koehler.de/wp-content/uploads/2006/06/03-08140054.jpg
To Mum:
My neighbour just got a third flowerbox out there! With more weird Geranien inside…
Her children really must hate me now…