Meine eine Lausepflanze hat die erste Blüte aufgemacht, hurra! Die Blüte steht Kopf ist aber ansonsten kerngesund. Und wie man sieht, habe ich die Läuschen gerade rechtzeitig erwischt, denn anscheinend werden die anderen Knospen wohl auch noch was werden.
Doritis pulcherrima alba: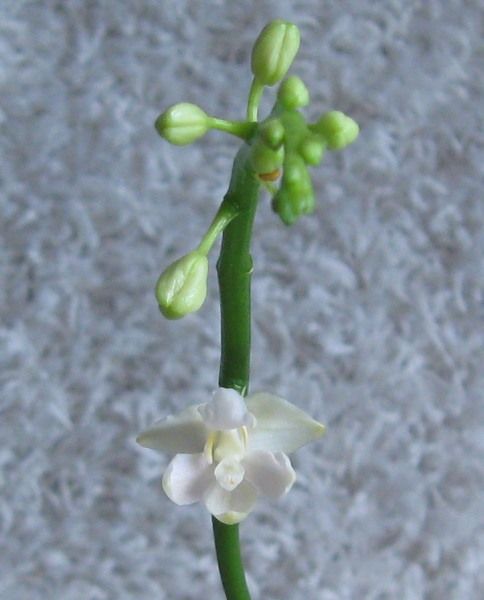 Und hier am winzigen Blütentrieb der Howeara kann man nun auch schon etwas mehr erkennen: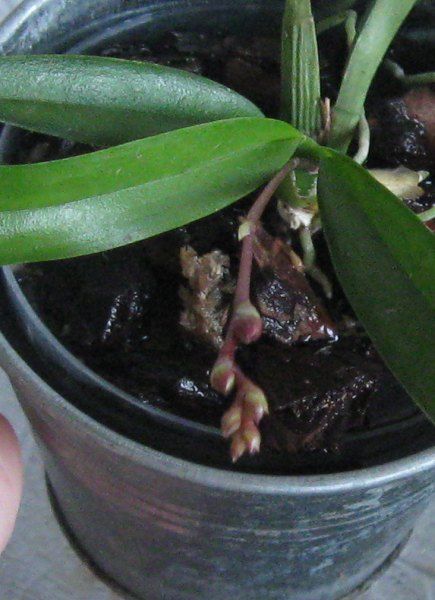 English Summary
One of my plantses with creepy crawlies has opened the first blossom, yay! The blossom stands upside down but is looking healthy otherwise. As it seems, I killed the pests just in time, because the other buds on the spike look highly likely to open, too.
The other plant is the tiny Howeara- on its even tinier spike, the first bud starts to look a little more defined, now.