Hier sieht man meine neueste Errungenschaft- eine Kombilösung, die zum Einen meinen Balkon aufgerämuter macht, weil die ganze Töpfe nicht lose herumfliegen und zum anderen als Sommerfrische für einige meiner Orchideen dienen wird. Ich habe extra gesucht, bis ich ein mobiles Gewächshaus mit halbtransparenter Plane gefunden habe, denn die volle Sonne würden die Orchis nicht aushalten.
Eigentlich hätte es noch eine Etage mehr, aber die habe ich weggelassen, da ich sie vermutlich nicht brauche und auch dem Wind keine so große Angriffsfläche bieten wollte.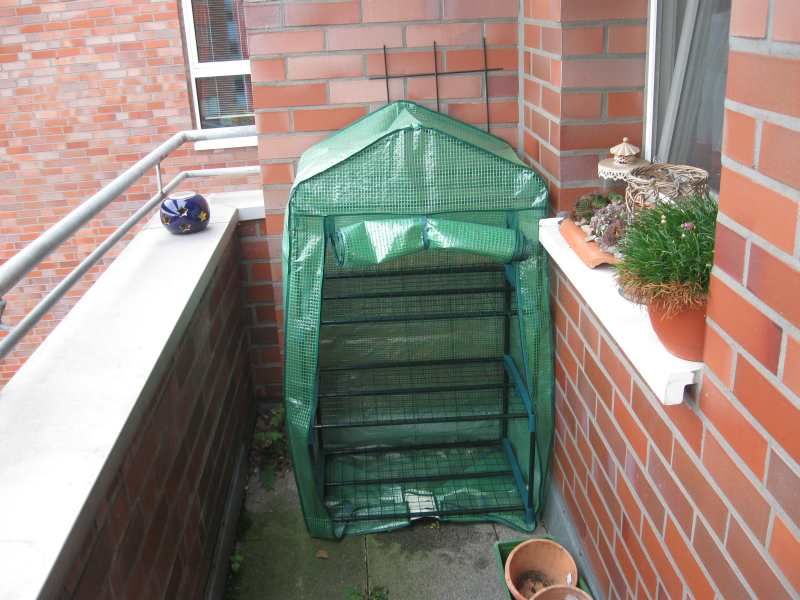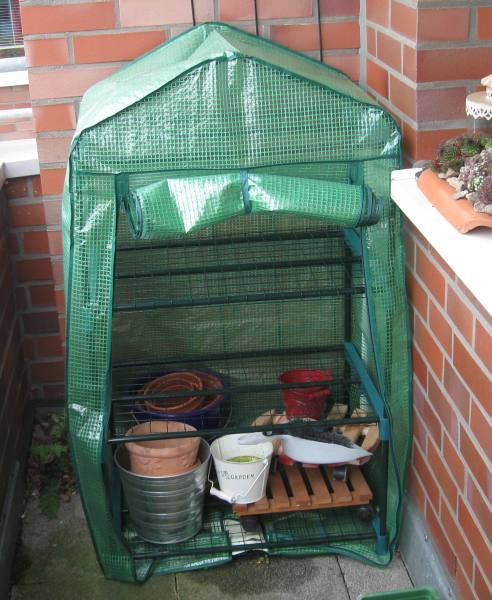 Jetzt muß ich nur noch eine Fliegengitter-Tür dafür basteln, damit die Klappe auch aufbleiben kann.
Und wo ich gerade dabei bin- hier ist der aktuelle Stand meiner Hortensie: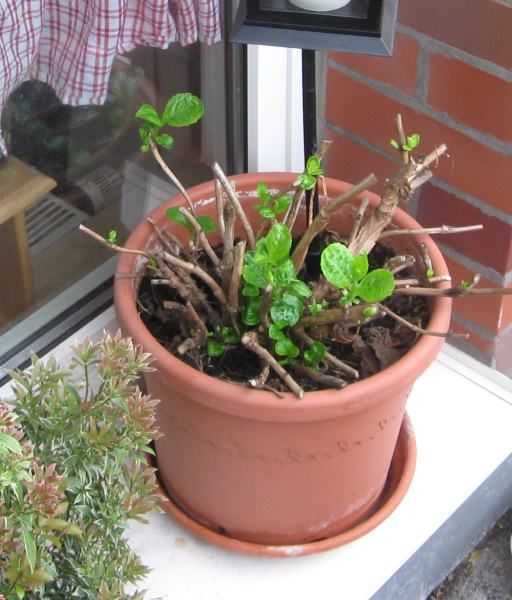 Und Apfelblüten in Arbeit.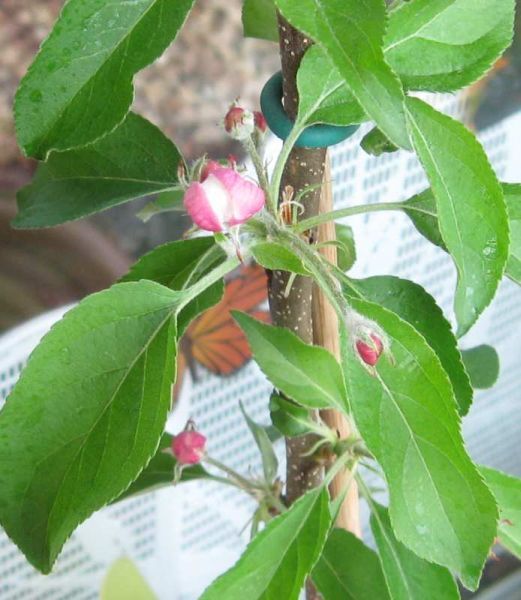 Und morgen ist Markt, da will ich dann mal nach Pflänzlis gucken gehen.
English Summary:
Here you see my newest balcony piece- a mobile greenhouse! It serves as a combination for de-messing my balcony, because all those potting stuffs can stand in it, too and its other purpose is to serve some of orchids as an outdoor SPA during summer. I have been looking carefully for a house that had such a semi-opaque cover, because a clear cover would have let in too much sunshine to the plants. Theoretically, the house is one storey higher, but I wanted it smaller, because I do not need the increased space and like this, it will be less of a target for the wind. Now all that is left to do is creating a flynet-"door" for it.
And additionally the current state of my hydrangea as well as apple-blossoms in progress.
Tomorrow is market-day, then I will go and look for further outdoor plants.