Meine Pflanzen sind alle wie wild am Vorbereiten ihrer Sommerblüten, aber zwei sind nun schon dabei. Das freut mich, denn der Umzug wird sie sicher schwer schmollen lassen- und so bekomme ich wenigstens ein paar Blüten zusehen.
Die Golden Beauty macht ihrem Namen wirklich wieder alle Ehre und ich habe fast zwei Jahre auf diese Blüten warten müssen: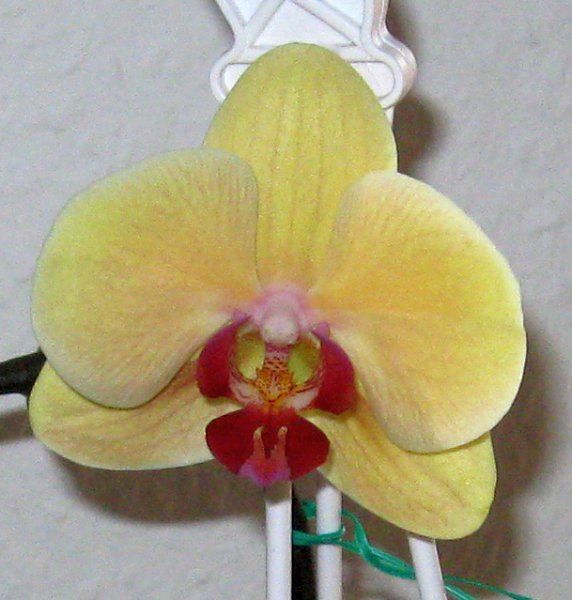 Die Odontioda blüht diesmal mit nur vier Blüten, diese sind dafür aber größer und haben sich wesentlich schneller entwickelt als die im Winter: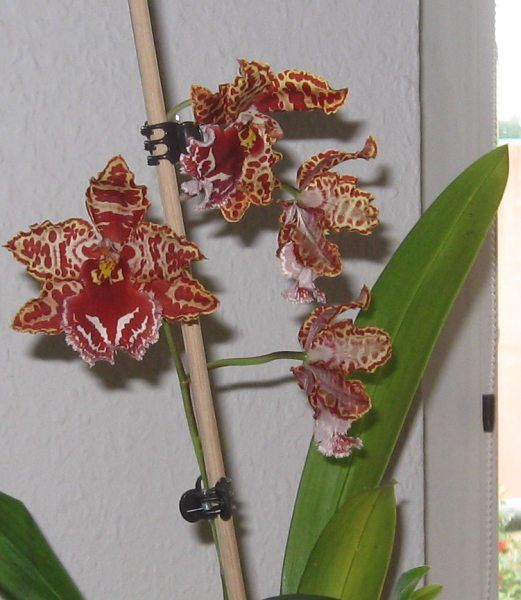 Und da die kleine Howeara immer noch blüht, allerdings verblasst die Farbe langsam, hier mal ein Größenvergleich: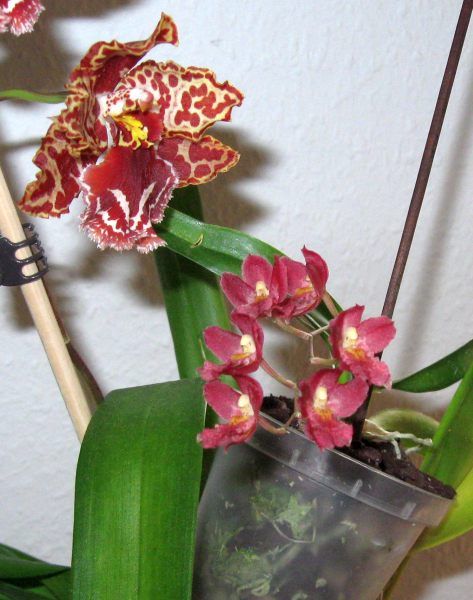 English Version:
My plants are all very busy preparing their summer-bloomings, but two of them were fastest and are alreading in bloom. This makes me very happy, because the move will likely upset them muchly and I am not sure how many buds I will get to see to open… So I am happy about anything happing before the move. *g*
The Golden Beauty is true to her name and the nearly two years wait to her next flowering were well worth it. Very lovely colouring and a huge blossom.
The Odontioda is in bloom again, too. This time "only" four blossoms, but they are larger and developed faster than its winter blossoms.
And since the little Howeara is still blooming, too (just the colour is beginning to fade by now), I used the chance to make a little size-comparition with the Odontioda.