…weil die Pflanzen gerade eine Aktivitätsphase haben.
Der Neutrieb der Bratonia Tessa ist schon ziemlich groß geworden- vorallem wenn man bedenkt, dass die Pflanze damit erst im September angefangen hat.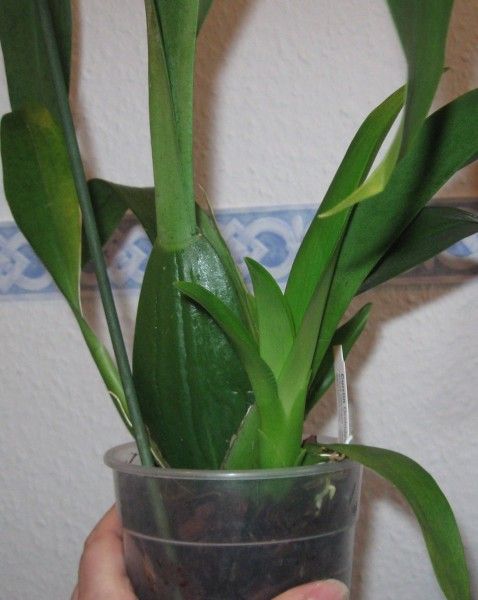 Den Überraschungs-Neutrieb des Monats hat die Nelly Isler- die war nach der Blüte so "erschöpft", dass ich dachte vor dem Frühjahr passiert da bestimmt nichts mehr- denkste, die zweitälteste Bulbe treibt aus: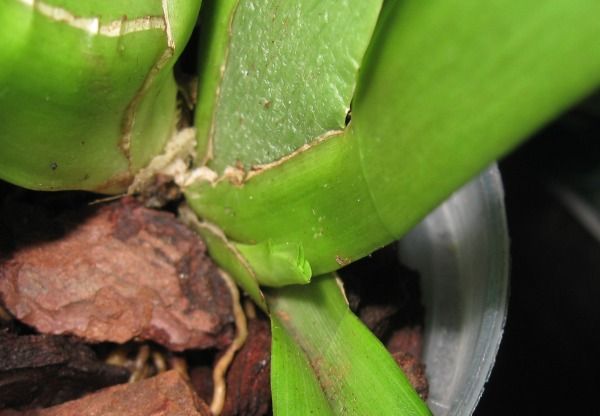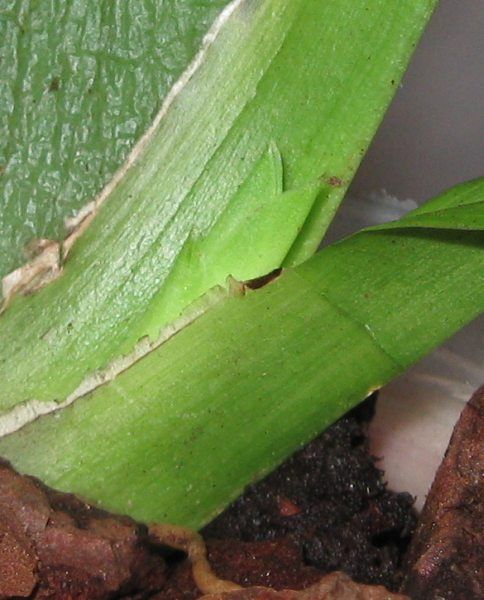 Dann hier die Fortschritte der Blütentriebe in Arbeit:
Gelbe Phalaenopsis: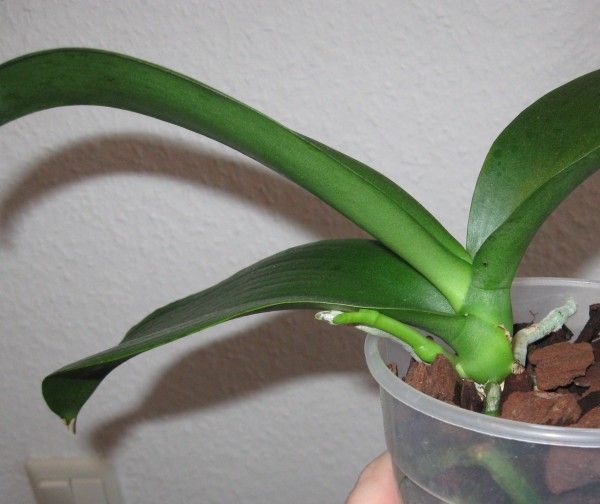 Phalaeonopsis Mashimo (da ist schon der Trieb bunt bevor sie blüht *g*)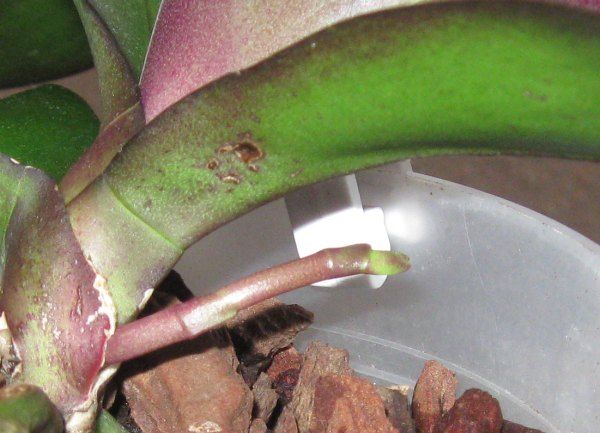 Und dann war da noch dieses winzige Ding an der Howeara Lava Burst, mit dem bloßen Auge konnte ich das nicht richtig einordnen, darum habe ich Fotos gemacht.
Da unten, bei der neuen Wurzelspitze, da ist doch was?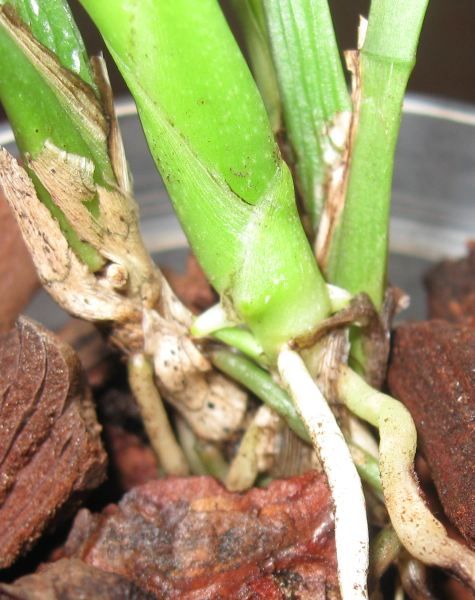 Im Gegenlicht wirds deutlicher: Da ist was! Und, mit viel Glück ist "das" auch ein Blütentrieb!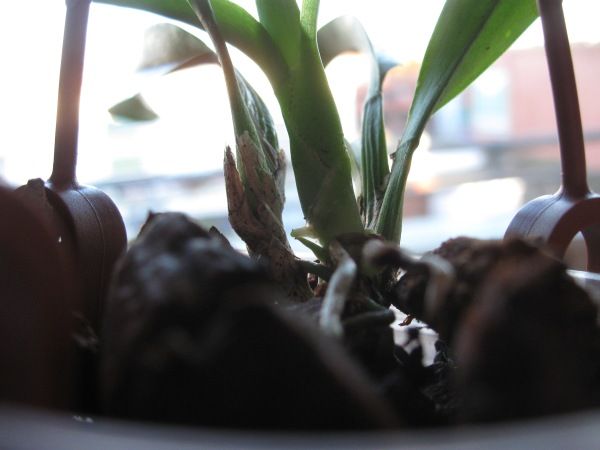 Ich finde es sieht ziemlich nach Blütentrieb aus. (Spannend!)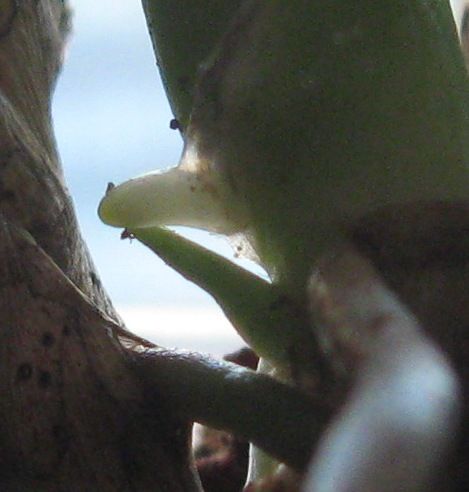 Und hier verliert sich so langsam die Farbe. Das Gelb in dem Scheck-Muster ist schon weg:

English Summary:
Growth everywhere, the orchids are pretty active currently.
First on the pictures above you see the impressive new shoot of the Bratonia Tessa- even more so impressive, when recalling that it came into existence in September, that's a lot of growing in just one month.
Then the surprise-new-growth of the month: And the award goes to- Nelly Isler, LOL!!
I was really baffled to find a shoot on the older bulb today- after flowering, the plant looked so wrung out that I did not think that anything would happen until spring.
Then the progress of the spikes on the two Phals- growing happily. I really love how already the spike is colourful on the Phal. Mashimo.
And then there was this little thing on the Howeara Lava Burst- or wasn't it? Squintings didn't help, I couldn't see the tiny thing sharp enough, so I took piccies. And there is definitely something. And in the picture against the light, it definitely looks as if it might be a tiny spike in the making. Sooo exciting!
And on the Odontioda, the colours are slowly fading from the flowers- the yellow pattern of them is already white.